Jasmine Jae Porn: The Executive Pervert Unleashed
Its tough being on top. Jasmine seems to have everything - an incredible apartment, a high-level job. However, she realizes that money alone doesn't guarantee happiness. Fortunately, Jasmine has a knack for finding the right places to shop and, with her adventurous friends and vivid imagination, she finds various intriguing ways to combat boredom with lots of sex.
Jasmine Jae Porn Legend
Jasmine Jae - in 2012, she ventured into the adult industry where fate brought her together with Keiran Lee, a highly respected mature male performer from England. It so happened that he saw her potential as a porn actress, acknowledging her strong sexual drive and allure.He played a crucial role in organizing her first appearance for Brazzers.
Initially, she didn't plan on pursuing a career as a porn star. However, a series of fortunate circumstances led to her gaining popularity, starting out, Jasmine filmed lots of deepthroat BJ, threesome fun and tit wank content; with her lesbian girl girl scenes involving lots of pussy licking, nude massage, shower scenes, fingering and rimming. Eventually resulting in her making several adult films for babestationx. In these films, she portrays a boss who is passionate about sex and eager to explore both male and female partners.
Jasmine Jae - British Porn Stars of Babestation
Jasmine became a part of our live babeshows in approximately 2012, during the height of our intense content creation phase. This involved her participation in live sex shows for SexStation Unleashed, as well as filming fully-produced scenes for our Babestation X PPV channel. Throughout the years, Jasmine Jae has been recording explicit hardcore scenes with various individuals. of Ryan Ryder, Marc Rose, Dean Van Damme, Victoria Summers, Beth Bennett, Leigh Darby, Lexie Lowe and loads of others.
Executive Pervert Gets What She Wants
In this ultimate sexual role play series we get to watch the story of Jasmine Jae as she plays the role of the 'Executive Pervert'.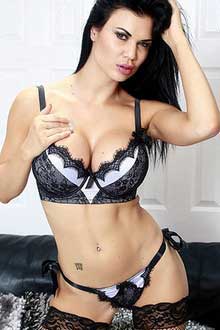 A high powered business women She is a woman who is confident in her desires and has no hesitation in pursuing them. Typically, her desire is to find a man who can satisfy her in every possible way.
Check out these videos and imagine you are under her skirt as this boss bitch takes a deep dick, sucking and fucking in these ultimate sexual fantasy films.
Jasmine's recent content frequently includes group sex, gang bangs, BBC interracial, double penetration, bukkake and double anal creampies. Jasmine also enjoys exploring her adventurous side and diving into various fetishes, includingsmoking, foot worship, ball busting, BDSM and sploshing. With her hourglass figure, tall stature, large breasts and toned derriere -She has emerged as the epitome of a British porn superstar. It is evident that she shows no signs of slowing down in her incredibly successful career.
Jasmine Jae Nude - British Porn Star Workout
Here's a preview of a video going all the way back to 2014 and it's top adult star Jasmine Jae. Those of you who are aware of Jasmine Jae will know that this is a pretty tame video for her, but we can't be sharing hardcore Jasmine Jae porn for free here! Become a Babestation member and watch boy-girl videos featuring Jasmine Jae, with studs like Ryan Ryder, Marc Rose, The Dirty Cleaner & Dean Van Damme. Jasmine also participated in our Ibiza Porn Star Orgy, a thrilling event that lasted for over 3 hours and featured approximately twenty-four performers! Along with her live sex shows performed back in the day for Sexstation Unleashed and Babestation X!
Stay tuned for more episodes of Jasmine Jae - Executive Pervert!
What is Jasmine Jae porn?
Jasmine Jae is a popular adult film actress known for her explicit adult content. She has gained a significant following in the porn industry for her performances and has worked with various production companies. Her work can be found on adult websites social media and platforms that specialize in adult entertainment.
Do men like Jasmine Jae porn as well, or is it just a female thing?
Jasmine Jae porn is enjoyed by both men and women. Porn preferences are subjective and can vary from person to person regardless of gender. It's important to remember that everyone has different tastes and interests when it comes to adult content.