Babestation

brings you LIVE, HARD girl shows every week, compliments of BSX!
Next up on
BSX Live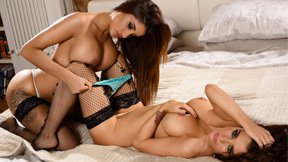 BabestationX live shows
Every night at 10pm.
Every night at 10pm we're bringing you the hottest British pornstars going absolutely wild!
Babestation Extreme aka BSX is our hardcore offering. Xtreme has you in prime position to watch unlocked live stream porn on any device. Our filthiest but most desirable girls are on extreme with videos to watch on demand at a time that suits you, dive into the world of BSX now.Existing Babestation members can live BSX for nothing, you don't pay anymore for Xtreme if you are an existing member!
Previous Shows
BSX Live