A Handful of Small Titty Stars!
As Stephen King once wrote; 'More than a handful is a waste'. He may not be right, but damn, these girls are proving he's not wrong. Here I've gathered a compilation of our elite, petite babes, including Anna Lei and Ella Hughes. They may have small tits, but they have BIG personalities!
See, small titty girls feel they have something to prove, they see all these big tit gals and think they need to compete, not know that sometimes we just wanna suck on a pair of perfectly sculpted, perky nips. But because of this, you know you're not gonna find a small boobed pillow princess. I dunno if you've came across a Poppy May or Ashlyn Shaw stream, but they prove that size really doesn't matter, it's what you do with it. And let's face it, us blokes have all had to say that at some point in our lives.
There's an additional perk to fucking a small breasted babe; Stamina. No way Jess West porn is getting cut short cause she's tired, or because her back aches. Having huge tits bounce up and down takes a lot of effort, so you know when these girls get into reverse cowgirl, they're going till you cum.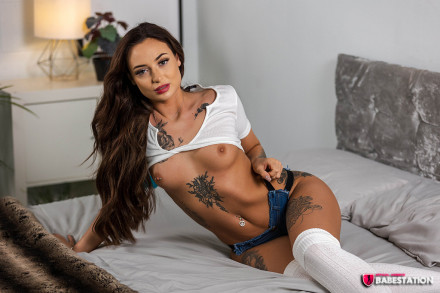 Show these girls love guys! Find Kartel Kay and Jennifer Wilde camming on a screen near you and watch them cover their boobies in oil!