All You Need To Know About the Pillow Princess – I'm sure you've heard of the term 'pillow princess' before but for those of you who are unaware of what that entails, allow us to enlighten you. A pillow princess is someone who enjoys receiving pleasure but struggles to dish it out. She is the partner who does not want to move positions or do anything that will end up with her doing more work than receiving pleasure. She's the partner who wants to have her pussy licked, but doesn't want to lick pussy or give a blowjob in return. In short, she's the partner who loves getting fucked and hates fucking.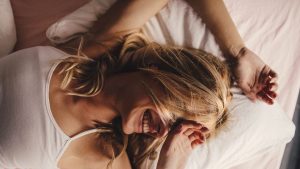 (We've got plenty of free British porn performers for you to watch and enjoy when you tune into the babe channels tonight!)
If you are a man dating a woman, there might be times when you feel like your partner isn't as interested in sex as you are. It's a common problem for many couples. This is where pillow princesses come into play – women who are content with receiving pleasure without giving it back (at least at that moment). They're women who can orgasm from oral sex but don't want to return the favour, women who love having their tits played with but not touching any other part of their partners' bodies.

Slang dictionary
A Pillow Princess is a slang phrase used to describe someone, mostly an LGBTQ+ woman, who prefers to receive oral sex rather than giving it. The phrase originated in the LGBTQ+ community during the 90s and it was a term used to describe lesbian relationships, specifically the partner who prefers to receive oral rather than give it. It can allude to the idea that women who are passive can't be active participants in their relationships. The most common definition of a Pillow Princess is someone who enjoys the act of receiving pleasure from sexual intercourse but does not like to give it out.
The phrase trickled into the straight community some time later to more broadly describe any partner who likes to take on a more submissive role in the bedroom, regardless of sexual orientation or gender. In recent years, they have become synonymous with women who enjoy pleasing their partners sexually by taking on a submissive role in the bedroom. This is reflected in online communities and on social media, with PPs becoming popularly known as 'eXtra fems.'
(We've got loads of extra fems join us at Babenation, from Studio 66, call the phone sex lines and you can have filthy cheap phonesex with any of these ex- S66Cams babes)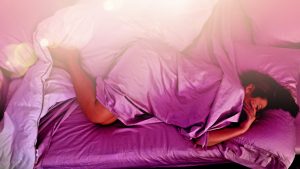 Examples of pillow princess
A pillow princess may not feel confident expressing her needs, desires, and expectations in the bedroom.
A PP may also be someone who prefers to stay passive in sexual encounters and enjoys being treated like a delicate princess.
A PP can be any gender or sexual orientation and can enjoy being submissive and receiving oral sex as much as they like. But it doesn't mean that pillow princesses don't desire to be girly, sexy, and confident during sex. They just enjoy receiving pleasure rather than giving it.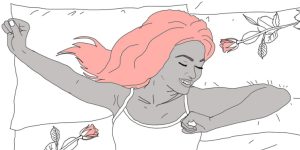 How do I know if I am one?
A pillow princess is someone who is a passive participant in sexual activities. A pillow princess may be identified by their preference for receiving pleasure in sexual activities rather than giving pleasure to their partner. This may manifest as the inability to orgasm from sexual stimulation, reluctance to engage in oral sex, or being disinterested in sex. A pillow princess may also be selfish in their partner's pleasure and not offer pleasure in return. While pillow princesses often seek pleasure for themselves, it is important to discuss expectations and boundaries with your partner to ensure both parties are comfortable and satisfied.
In general, pillow princesses are quiet about their preferences for sexual activity, preferring to let their sexual partners take the lead. Despite this preference for being a receiver, pillow princesses can be confident and assertive in their relationships.
Pillow princesses enjoy sex in a comfortable and relaxed position, making it easier for both partners to explore their sexual fantasies.
While lying down, there is little pressure to perform fancy sexual moves, allowing both partners to fully relax and focus on the pleasure of the moment.
Pillow princesses often enjoy sex with a partner using massage techniques such as lingam or vulva massage. By focusing on the pleasure of the sexual encounter rather than the end result, pillow princesses enjoy sex more thoroughly and experience greater pleasure.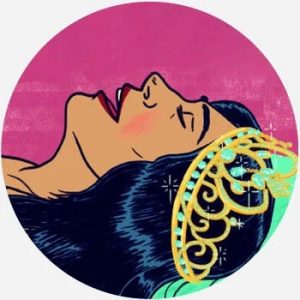 Where are my Pillow Princesses at?
It's impossible to tell if someone is one just by looking at them. There are a variety of ways that people can present and express themselves, which means it can be hard to know if someone is a pillow princess just from their appearance. To truly find out if someone is a pillow princess, you will have to ask them directly about their sexual preferences and desires. Some pillow princesses enjoy receiving pleasure and may be bigger fans of sex toys than most. Others may be open about their sexual preferences but still struggle with shame and feelings of inadequacy around sexual pleasure. Whether you're looking for clues to determine if your partner is a pillow princess or curious about the concept in general, it's important to listen to your partner's sexual preferences and desires without judgement.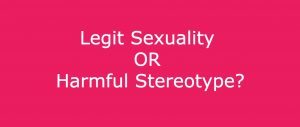 Pleasure doesn't always look the same
This term was first coined by Robyn Exton in her book "Pillow Princesses: Stories of Women Who Sparkle in the Night". If you find yourself being selfish in relationships, it is possible that you are a PP. Explore your porn fantasies with an experienced cam girl today. Browse the girl's individual profile pages to find a pervcam model compatible with your fantasies. Find a mature British porn star to explore JOI and feet worship, or connect with a hot teen 18+ for an unforgettable pornstar experience.
Sign up as a VIP to unlock the benefits of adult phone chat and to gain access to exclusive porn videos starring the live babeshow models and real life Pornhub stars.