When it comes to Babestation, one name that stands out is Clare Richards. Also known as Clare R, she has made a name for herself with her captivating performances on the show. With years of experience under her belt, Clare R knows how to keep babe channel viewers entertained and coming back for more.
Her live pervcam shows are a sight to behold, and fans can expect nothing less than a memorable nightshow every time she takes the stage. If you're a fan of Clare R, be sure to check out her videos on Babestation TV for a taste of her incredible talent.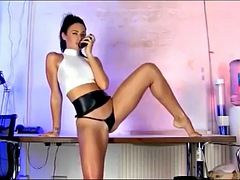 The Return of Clare Richards to Babestation
Clare Richards, a legend on the live babeshows, is making her highly anticipated return to Babestation. Her comeback is significant due to her immense popularity and fan following. Viewers can expect mesmerizing live performances from Richards, who has always captivated audiences with her seductive charm and irresistible allure.
Over the years, the babe channel has transformed, offering a more immersive and interactive experience for viewers. Richards' return is a testament to the evolution of the industry and the enduring appeal of this iconic babe.
Clare Richards Studio 66 TV
Clare R has made previous appearances on Studio 66 TV captivating viewers with her performances. Over the years, she has become a legend in the babeshows, known for her seductive charm and magnetic presence. Fans can expect an unforgettable experience as Richards brings her expertise and allure to each nightshow.
Her performances have stood the test of time, with countless fans eagerly awaiting her return. With adult work style pics and steamy vids, she continues to captivate audiences, showcasing why she is a true babe in the industry.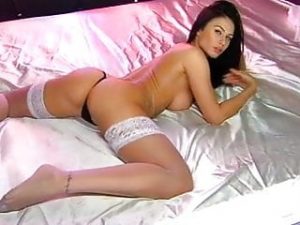 What Made Clare Richards a Legend in Babeshows?
Clare R became a legend in the world of babeshows as the Studio66 all-time queen and Babeshow forum award winner. Her captivating performances and undeniable charm earned her the prestigious title of Clare R rear of the year winner. Fans couldn't get enough of her magnetic presence on screen.
How Has Clare Richards Evolved Over the Years?
Clare Richards has undergone a remarkable transformation over the years. From her early days in the babeshow industry to her recent return, she has evolved both physically and professionally. Her confidence, charisma, and stage presence have grown, making her a true legend in the industry. Let's delve deeper into Clare Richards' journey of evolution.
What Can Fans Expect from Clare R's Return?
Clare Richards' return to Babestation is highly anticipated by fans. They can expect her signature charm and captivating performances, showcasing her undeniable talent and sensuality. Fans can also look forward to new and exciting Clare Richards webcam shows as Clare continues to evolve and push the boundaries of her craft having her own Clarer Onlyfans account. Stay tuned for an unforgettable experience with the legendary Clare Richards!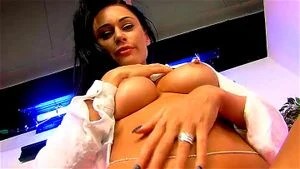 Clare Richards Performances
Clare Richards, known as "aka Clare R," has captivated audiences with her UK babe channels most memorable performances Studio66. Her live sex shows have become legendary, attracting fans from all over. With years of age and experience in the industry Clare knows exactly how to entice and entertain her viewers. Whether it's her seductive babe acts or tantalizing nightshow appearances, Clare leaves no stone unturned to deliver an unforgettable experience. And if you can't get enough of her performances, you'll be delighted to know that her vids are readily available for your viewing pleasure. Tune in to Babestation TV to witness the magic of Clare Richards in action.
Conclusion
In conclusion, Clare Richards' return to Babestation is highly anticipated by fans. With her previous appearances, she has established herself as a legend in the babeshow and British porn industry. Over the years, Clare Richards has evolved and brought new energy and excitement to her performances.
Fans can expect nothing less than a captivating and entertaining experience when she graces the screen once again. Known as Clare R, her performances are known for their sensual and mesmerizing qualities. Whether it's through her stunning looks or her magnetic presence, Clare Richards continues to captivate audiences and leave a lasting impression.
Don't miss out on the opportunity to witness her incredible performances firsthand.  Keep an eye on Babestation Shorts for Clare's next clip.