Babestation is a household name in the UK but its not only in the UK that babestation has broadcast they have been a number of overseas editions. In fact the first
Babestation Germany
was broadcast a year after the launch of Babestation in the UK. It ran for a month in the autumn of 2003 and was filmed in the world famous Berlin TV tower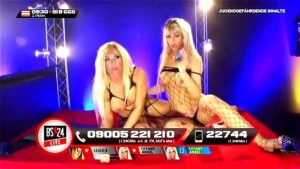 Formerly in Eastern Germany, However this iteration of Babestion was short lived and it wasnt until a chance meeting at the venus erotica show in October 2010 lead to the launch of Babestation 24 this time filmed in the city of Hannover.
Babestation24
 has now been running for 9 years having launched on the 1st of July 2011. Staring a number of high profile German porn stars  in the first months of launching a star of the English Babestation the one and only
Ree Petra
went out to show the girls how it's done.  Broadcasting on the Astra platform viewers have become big fans of porn stars
such as Cara Cum, JayJayInk , Samy Fox, Lejla X and the shocking Sindy Schmidt.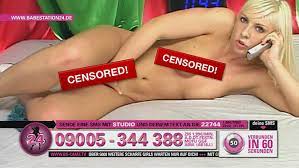 Babestation Brazil
Babestation is famous for its footballers and for its models. But in 2013 Brazil got a taste of  a great Big British
Babeshow
. Run by the same team behind Babestation it proved that
Studio66's Fernanda
is not the only Babe from Brazil. Babestation Brazil featured 5 stunning babes and a set that most british
babe shows
would die for.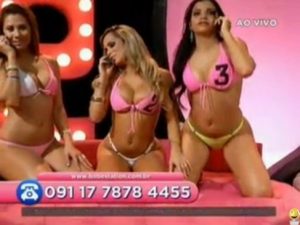 Filmed in the bustling city of Sao Paulo the studio itself left at least on the outside left a lot to be desired. The show quickly became a cult favourite on late night TV. It ran for a number of years and made star of Gabrielle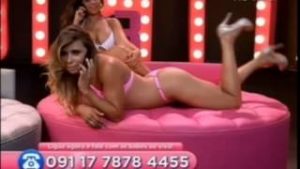 Babestation South Africa (Party People)
Also launching in 2013 was Babestation South Africa broadcast under the name Party People, (Not to be confused with the original
Party People
) this was filmed in the U.K and because of the content featured Babestation Day time girls.
It made a star of the daytime girl
Flick Hill
who was very popular with viewers in the southern hemisphere.  Running for nearly one year broadcasting on Friday and Saturday nights it never really established itself like its UK counterpart.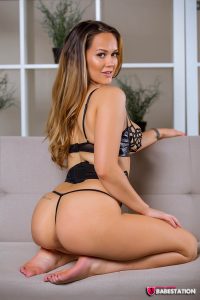 Babestation USA (flirt)
Last but not least filmed in little Rock Arkansas  BS launched a late night dating programme called Flirt TV. Unfortunately this didn't get the viewership of its UK sister and this particular cross Atlantic cooperation was short lived.