Experience the Giantess WebCam with Amazonian Charlie
Are you ready to indulge in your ultimate macrophilia fantasy? Meet Charlie, the kinky giantess Amazonian who can make all your dreams come true. But wait, what is macrophilia? It's a fetish where individuals get aroused by the idea of being small compared to someone larger than life.
It's one of the hottest fetishes in online sex cams today. In this blog, we'll explore why macrophilia is so popular and how you can experience the best macrophilia cams with Charlie. We'll also share some tips for a mind-blowing fantasy session and top roleplay scenarios to try with her. Don't worry about your privacy and security as we have got you covered. So, what are you waiting for?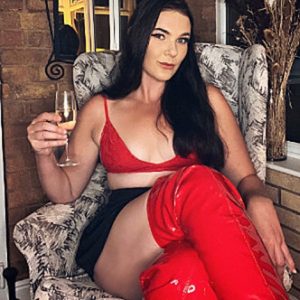 Meet Charlie, the Kinky Giantess Amazonian
Charlie is one of the hottest adult performers and offers an exciting and unique experience for those interested in macrophilia. As a kinky giantess Amazonian, she provides a safe and consensual environment for exploring fantasies. With years of experience in the fetish community.
Whether you are interested in domination, role-play, or simply experiencing the thrill of being with a giantess, Charlie is dedicated to creating a memorable and enjoyable experience.
What is Macrophillia ?
The world of macrophilia is vast and varied, encompassing a wide range of sub-genres that cater to different desires and fantasies. From playful giants to destructive tyrants, there's something for everyone in this realm of sexual exploration. Despite its taboo status in mainstream society, macrophilia is a normal and common preference for many individuals who find fulfillment and pleasure in these unique experiences.
Giant Woman
Macrophilia is an unusual sexual fetish that involves an attraction to giants or giantesses. This fetish can be difficult for others to understand, and those who experience it may feel misunderstood or judged. However, like other forms of sexuality, macrophilia is a natural part of human diversity and should be respected.
Despite the literal translation of macrophilia as a "love for large", it is typically used in a sexual fantasy context to indicate an attraction towards creatures or individuals who are larger than oneself. The level of interest can vary among macrophiles depending on their gender and sexual orientation. These individuals often derive pleasure from feeling small and being subjected to abuse, degradation, domination, or even consumption by their much taller counterparts. The towering figure is often perceived as powerful and dominant by macrophiles.
Psychologist Helen Friedman proposed a theory about the scarcity of female macrophiles, speculating that women who perceive men as dominant and powerful do not feel the need to fantasize about it. However, despite this observation, there are still women who appreciate both facets of macrophilia. Some women embrace the role of the giantess in this fetish and derive empowerment from it, relishing the worship they receive.
Why Macrophilia is one of the Hottest Fetishes in Online Sex Cams
The world of online sex cams has provided a safe and private space for individuals to explore their fetishes, including macrophilia. This fetish has gained popularity due to the allure of being dominated by a larger-than-life figure, often depicted as a woman. With kinky Giantess Amazonian Charlie at the forefront, macrophilia enthusiasts can experience personalised shows that cater to their specific desires. Role-playing scenarios, domination/submission, and body worship are just some of the themes that make macrophilia one of the hottest fetishes in online sex cams.
The macro community has produced fiction writing, digital art, and collages on websites such as DeviantArt. Dedicated macrophilia websites include Giantess World and the Giantess City forums. Karbo, Eskoz, and AshkiiWolf are among the more popular artists. On Social media the twitter account Attack of the 50ft Women has attracted a lot the NSFW market.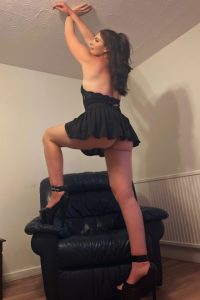 How to Experience the Best Macrophilia Webcams with Charlie
Babestationcams is the right platform for macrophilia cam shows Charlie can provide you with a personalised and unique experience that caters to your deepest desires. Get ready to experience the ultimate macrophilia fantasy with Charlie's sexy cams!
Tiny Slave Fantasy with Charlie
Maximize your macrophilia fantasy with Kinky Giantess Amazonian Charlie. She specialise in a handful of unique kinks & fetishes , providing exceptionally high quality and dick-tingling JOl, worship wanking and SPH to name a few.
I am a straightforward yet direct Goddess. Plucky, quick, intensely passionate and intellectual. A through and through creature of pleasure and flirty exhibitionist.
A flair for receiving genuine worship from male admirers and watching them wank over my refined exterior pleases me on a daily basis! I boast eyes like praline and tousled hair to match. I stand 6ft 5" like a true Amazonian Goddess, with 45" long legs I demand to be worshipped. Ask me to slip on a pair of 6″ or 10" heels and watch me grow in height, standing before you as you masturbate and show me your admiration.
Shes loves to watch men masturbate, especially when she can see they are doing it specifically over me and showing her their worship through the act of masturbation. She takes great care to facilitate desires, fantasies and relaxation no matter how taboo or dirty the requests may be.
Don't Miss Out on Charlie's Exclusive Macrophilia Shows
If you're into macrophilia fantasies, then you don't want to miss out on Charlie's exclusive shows. Experience the ultimate pleasure of being dominated by a giantess and explore your kinks like never before. With Charlie's expertise in roleplay scenarios, you're in for an unforgettable experience that will leave you wanting more.
Conclusion
In conclusion, Charlie's Kinky Giantess Amazonian persona is the ultimate Macrophilia fantasy come true. With her expertise in this niche and her exclusive shows, Charlie promises to give you an experience like never before. Macrophilia might be one of the hottest fetishes in online sex cams, but with Charlie's unmatched charisma and skills, it's more than just a fetish.
huge feet ass shrunken tiny person small guy giant roomate tiny macro roommate top xxx studios
hentai booty first time humiliation tall guy fucks giant feet farts threesome dildo blowjob fuck porn videos orgasm sex toys asmr bdsm amateur hd milf giant roommate premium videos india webcam giant man anal sex preview.