Danni Levy Babestation
has been with us for a long time.  Starting her career on the
Babestation Academy
, this night time babeshow was a platform for up and coming talent to show what they could do and it broadcast live on the old night-time
babe channel
, Babestation Blue.
From there Danni moved onto the day show and though she has to comply with
daytime
rules when she appears on TV, there's no stopping her when you take her for a live
pervcam
session.  You'll get to see the biggest pair of tits on Babestation covered in oil, cream and all sorts of sexy outfits which Danni has planned for the future.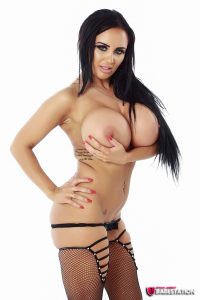 Phew, let's stop thinking about Danni's
huge tits
for a second a get down to the Babe Of The Month Interview, here's what Danni had to say when we posed the questions to her:
Babestation: How long have you been doing cams for? (including before BS)
Danni Levy: 15 years I like that I can talk to my bs fans on there if they can't get me on TV.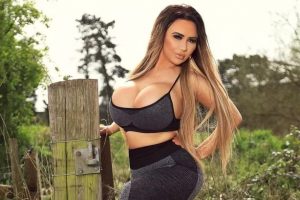 Babestation: How would you describe one of your cam shows in 5 words?
Danni Levy: fun , sexy , naughty , oily , seductive
Babestation: How did you get started with
Danni Levy BS Cams
and what do you like about it compared to other cam sites?
Danni Levy: got started 13 years ago when I started TV.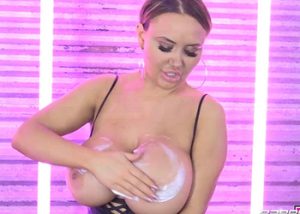 Babestation: What's the strangest request you've ever had on cam?
Danni Levy: strangest request was something asking me to dress up the same as him he's a crude dresser n do a fashion show on cam together red tutu red lipstick then pink frilly underwear etc all matching with him
Babestation:  What's your favourite type of show to perform on cam?
Danni Levy: oily tits joi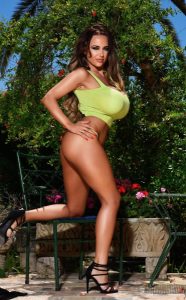 Babestation: What have you always wanted to try on a cam show but never had chance to do yet?
Danni Levy: would love to do more cosplay coz I love dressing up
Babestation: And finally, what message would you like to send to your fans: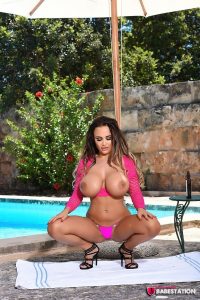 Danni Levy: thank you so so much means a lot to me appreciate every single one of you and hope you continue enjoying me on BabeStation xx