Babestation babe Flora Ivy is someone who has been making waves in the entertainment industry, specifically as a Babestation star and Playboy cover girl. But who is she? In this post, we'll take a closer look at the life of Flora Ivy.
Starting with her career highlights in Studio66 TV and how she made her way to being featured as the Playboy Australia Cover Girl. We'll explore what makes Flora Ivy stand out from other models and what sets her apart from the rest of the pack. Join us as we dive into her life and career, giving you an inside look at one of the most exciting models in the industry today.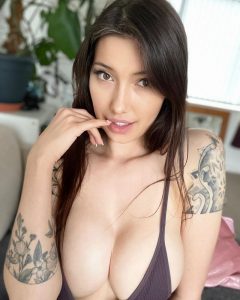 Who is Flora Ivy?
Flora Ivy is a well-known name in the world of modeling and adult entertainment. With her striking looks and bold personality, she has amassed a large following on social media platforms like her Flora Ivy Instagram and Twitter and her Flora Ivy OnlyFans. Her fans admire her confidence and beauty and appreciate the way she embraces her sexuality.
Flora started out working as a Flight stewardess on British Airways which caught the eye of the Daily Mail when she was working at Studio66 Live.  In the following extract from the article, they refer to her by her alt name:
"Laura Laine has given her trolley duties the push and now strips off for an adult internet channel."
Laura Laine performs for Studio 66 TV, a Babestation-style live strip show in which viewers can call in and speak to the girls.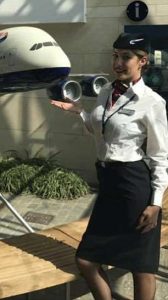 Ms Laine, 27, was part of BA's mixed fleet for around a year. She was with the airline for two years and graduated as full member of air crew last June.
In addition to her work as an adult performer, Flora Ivy has also appeared on the cover of Playboy Australia magazine. This achievement is a testament to her talent and popularity in the industry.
Moreover, she has been associated with Babestation TV, a popular adult television channel, where she has gained a significant fan following thanks to her captivating performances. All in all, Flora Ivy's career success is a result of her hard work, dedication, and unique personality that sets her apart from others in the industry.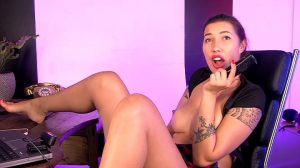 Flora Ivy's Career Highlights
Flora Ivy's career highlights are a testament to her versatility and talent as a model and entertainer. Her stunning looks, magnetic personality, and captivating performances have earned her recognition and admiration from fans across the globe. As a Playboy cover girl and Babestation TV star, Flora has proven herself to be an icon in the adult entertainment industry.
But it's not just her on-screen performances that have made her famous – Flora's social media presence has also played a significant role in boosting her popularity. With thousands of followers on Instagram and Twitter, she has become an influential figure in the world of modeling and entertainment. Despite all the success she has achieved so far, it is clear that Flora Ivy is only getting started, with many more exciting career opportunities likely to come her way in the future.
Flora Ivy Studio66 TV
Flora Ivy started her modelling career as a webcam model on S66Cams, using the name Laura lane. It didn't take long for her to become one of the most sought-after models on the platform. Her stunning looks, charismatic personality, and ability to entertain audiences on screen quickly garnered her a loyal following. Flora's success as a model has also led to some high-profile opportunities; she has been featured in Playboy magazine and has graced the covers of several adult magazines.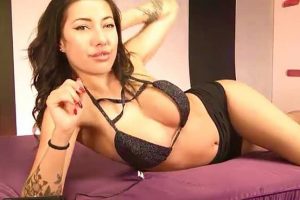 Flora Ivy Playboy Australia Cover Girl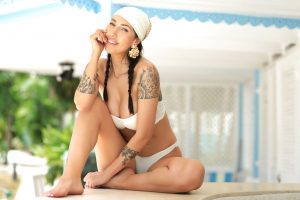 "People have always tried to change me or my job. And I think it sadly diminishes your personality and breaks you down. Don't let anyone change who you are. You are beautiful as you are, only you know yourself when to change and grow. "- May cover
Interviewed by Playboy Flora was asked:
Are you a city traveler or nature explorer? Nature explorer!!! Call me Flora the explorer. I love being immersed in forests finding waterfalls & creatures. Love animals almost too much… always get told off for trying to make friends with lizards and monkeys when I'm away. When I'm not traveling, I'm at my little sanctuary of tropical plants that fill my home and, in my garden, back in England.
Read the rest of the Playboy Australia Magazine interview.
Conclusion
In conclusion, Flora Ivy is a talented and accomplished model, known for her stunning appearance and captivating performances.
From her time as a Studio66 Babe to her feature as Playboy Australia's cover girl, she has made a name for herself in the industry. Her dedication and hard work have paid off, earning her a loyal following of fans who appreciate her beauty and talent. To learn more about Flora Ivy's career highlights, check out our detailed blog post on her accomplishments.