When it comes to legends of daytime TV – Hannah Claydon is the undisputed queen. When she first came to Babestation as a shy 21-year-old, no one could have predicted her iconic rise to fame, and her decade-long reign over the small screen.
Hannah first got her taste of the modelling world at 17-years-old when when she won the title of 'Miss Wakefield' after entering a beauty contest "for a bit of a laugh." At the time, Hannah was more interested in partying than posing, but the title opened new doors for Hannah, and she soon had offers of modelling work flooding in. The first paid shoot Hannah landed was for a catalogue which involved posing in a variety of dresses and swimsuits. The photographer was so impressed by Hannah's ease in front of the camera couple with her natural beauty that he knew he'd found a winner.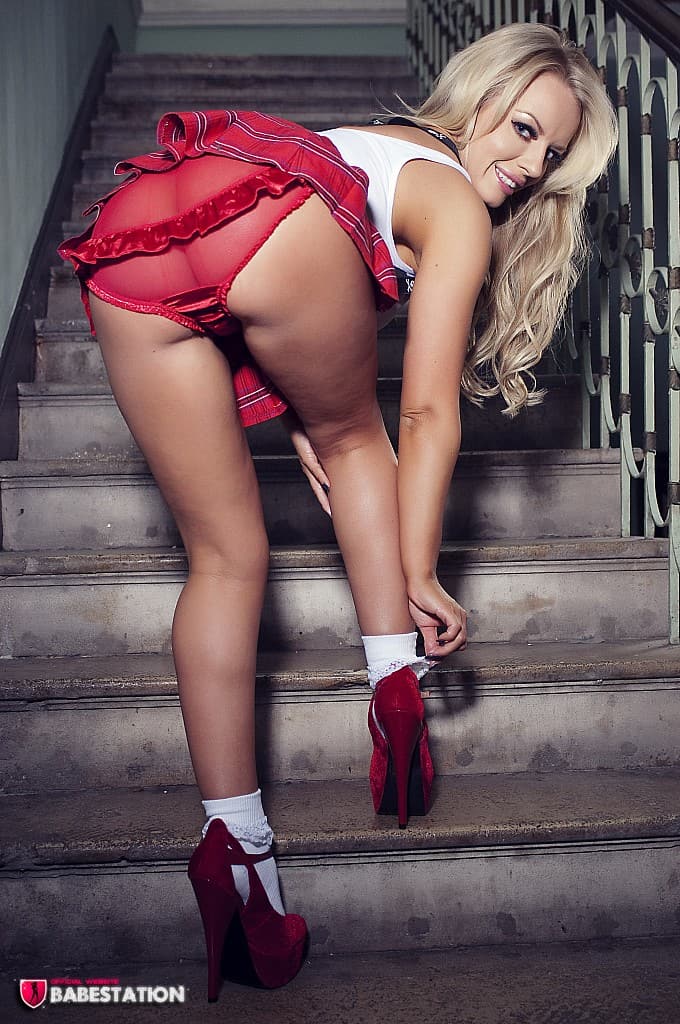 When Hannah turned 18, the same photographer put her name forward for a few lads mags and newspapers. She started doing lingerie shoots and Page 3 before progressing up the ladder to more prestigious publications such as Italian Playboy and FHM. She even made top 100 in FHM's 'High Street Honey's' competition. Her bright blue eyes and big smile made her a refreshing change to all the pouting, serious-looking models at the time and people were hooked!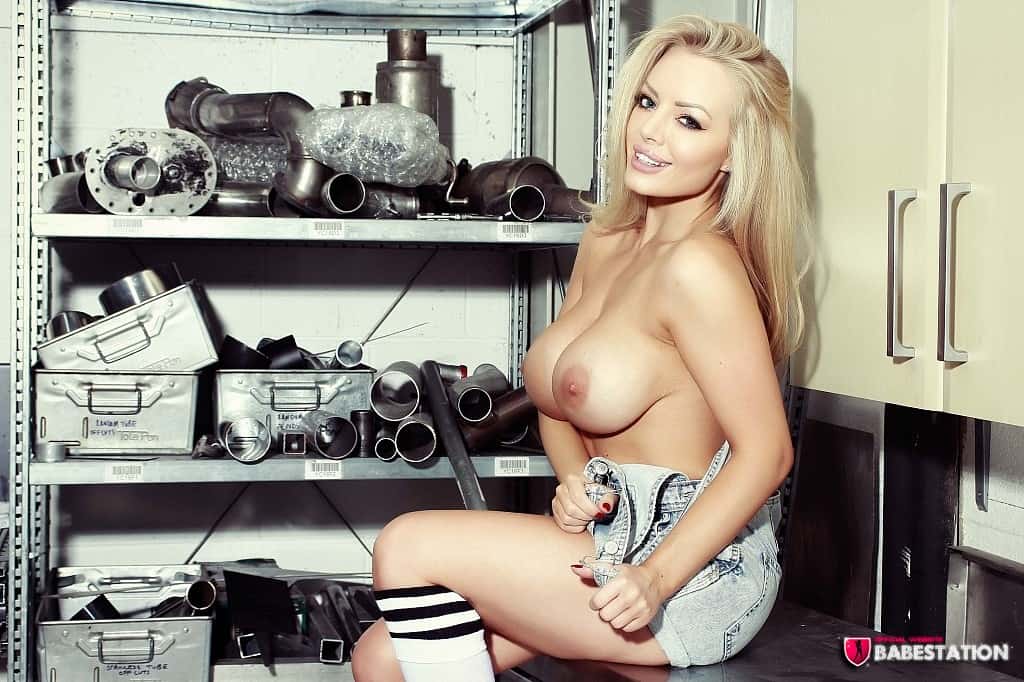 After mastering the art of posing in front of the camera, Hannah decided it was time to take it up a notch and try her hard at TV work. Babestation Daytime was the perfect fit for Hannah and she loved the relaxed atmosphere and the fact that she could chat to new and interesting people every day. At school, Hannah was always getting in trouble for talking in class. She says "I was always such a chatterbox in school. I never imagined that my inability to shut up would eventually land me my dream Job"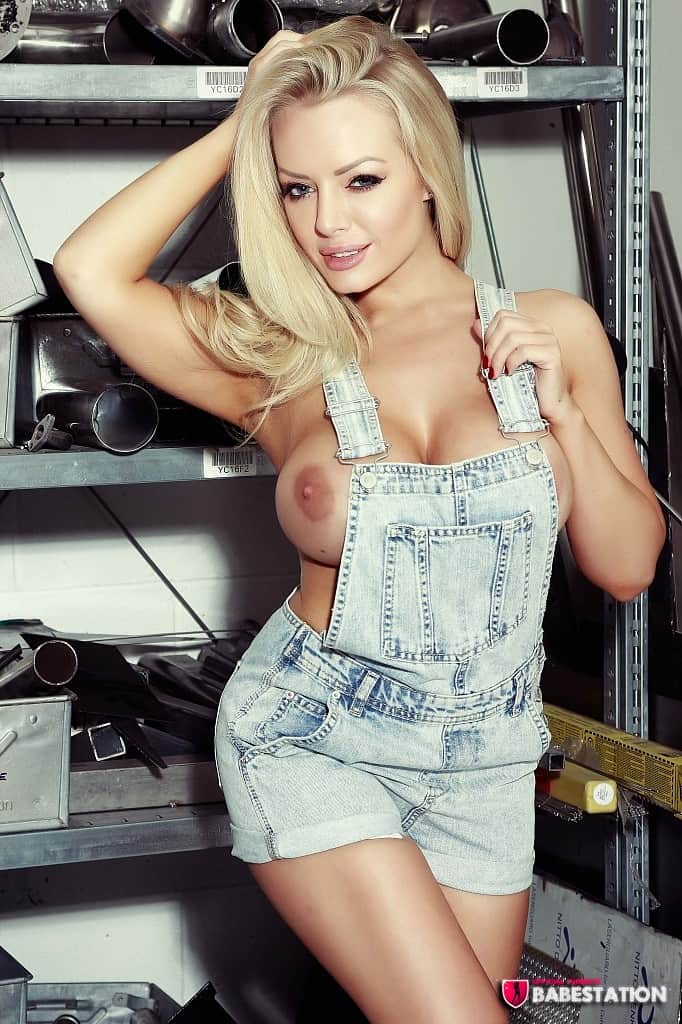 When Hannah isn't entertaining her hordes of fan on TV, she likes to go running or contort her body into crazy positions at an aerial class. She keeps her gorgeous curves in check by eating a healthy and well-balanced diet but admits she won't deny herself the odd treat. When asked what her favourite indulgence is, Hannah replies "It's all about dirty loaded fries and peanut butter ice-cream. I might even throw in a chilli cheese hotdog if the mood takes me." Damn, I need a dinner date with Hannah!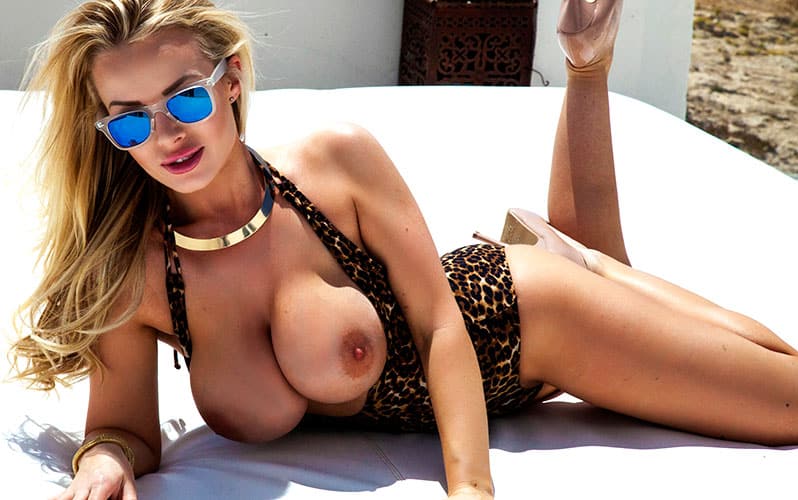 If I had to sum up Hannah Claydon's career in the industry it would 'an absolute roaring success story.' Her beauty is timeless and I see her being on our screens for many more years to come. In fact I reckon if there were to be a zombie apocalypse, Hannah Claydon would still be rocking it on Babestation!
To see more of Hannah Claydon, be sure to check out her Perv Cam or enjoy a naughty cam show with her. Click the link for her Babestation Cams page. She might be online now! https://babestationcams.com/performer/hannah-claydon#