This month was a Wilde one on pervcam!  For those of you not paying attention to the weekly leaderboard, the month of December was dominated by the one and only, Jennifer Wilde as she managed to score a second and two first positions after 3 out of the four weeks.  Great shows and an immensely popular webcam performer, Jennifer answers the burning questions in this month's Babe Of The Month Interview.
Babestation: How long have you been doing cams for?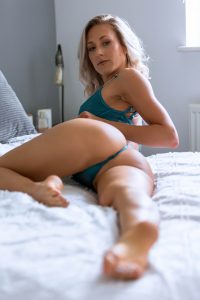 Jennifer Wilde: I've only been on cams since I started at Babestation in June so 6 months in total!
Babestation: How would you describe one of your cam shows in 5 words?
Jennifer Wilde: Hot, filthy, full of fun
(Keep an eye on the schedule to find out when you can catch Jennifer next!)
Babestation: How did you get started with BSCams and what do you like about it compared to other cam sites?
Jennifer Wilde: I was picked up by Babestation via my Instagram, I came to the studio to check it out, loved the vibe and decided to join, it was really that simple! I haven't much experience of other cam sites but what I like most about working at BSCams besides the overall support and banter from the BSTV team are the relationships you can build with the studio's dedicated members, the interactions and fun I have catching up every week with my regulars are the highlights of my shows.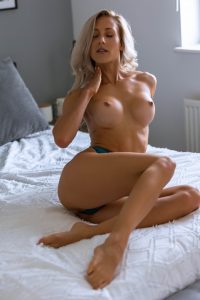 Babestation: What's the strangest request you've ever had on cam?
Jennifer Wilde: Wow that's a tough one to narrow down, six months has been enough time to collect a fair few crazy requests! The man with the unicorn dick is probably my most entertaining yet though! I was asked if I would cam2cam so I could give this user a JOI after he'd inserted glitter in his cock and count him down until he spunked glitter. Takes a lot to be original I always think I've heard it all, so I've got to give it to him!
Babestation: What's your favourite type of show to perform on cam?
Jennifer Wilde: I love doing a sexy strip tease, talking dirty to you or fulfilling certain roleplay fantasies.
Babestation: What have you always wanted to try on a cam show but never had chance to do yet?
Jennifer Wilde: Think my most requested would be to do a girl-girl show, who knows it could happen. That and I think a shower show could be good fun.
Check out more of Jennifer Wilde's profile