Where else on earth do girls look this good at 5.35am?
If you have a girl who looks this good at this time in the morning, do yourself a big favour and stay away from Babestation daytime because you don't need us!  Simply give Jasmine Jones a nudge first thing and give her one from me…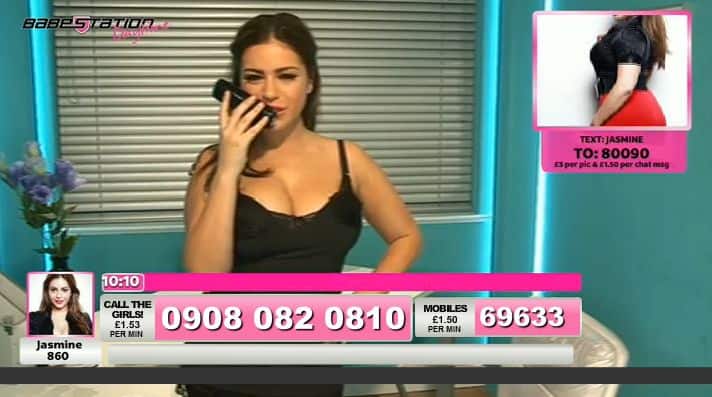 This one is of course Babestation Daytime's Jasmine Jones, looking all bright and chirpy, and right in the middle of a call.  We asked Jasmine what it feels like to be chatting on the phone to complete strangers at 5.30 in the morning, and this is what she told us:
It's great!  What else would a girl like me want to do at this time in the morning other than stay in bed and go to sleep?  [she laughs].  Seriously, I love it in the morning because you get all the guys who've been working nights and they've just come off shift, the poor devils, and of course you get all those morning glory fellas who feel like they need to "unload" all their problems before they go to work!…  I'm happy to chat to the guys, but some of them really need to remember it's "Daytime!" and they're a little late for that sort of chat.  All in all it's great first thing in the morning.  It's quiet when I arrive at the studio, the callers are great, and I leave when there's still plenty to do with the day!
We're sure those guys don't have to talk too dirty to you Jasmine Jones, and the mere fact that they can hear your voice and look at you in a tiny black dress at 5.30 in the morning is enough to satiate their needs!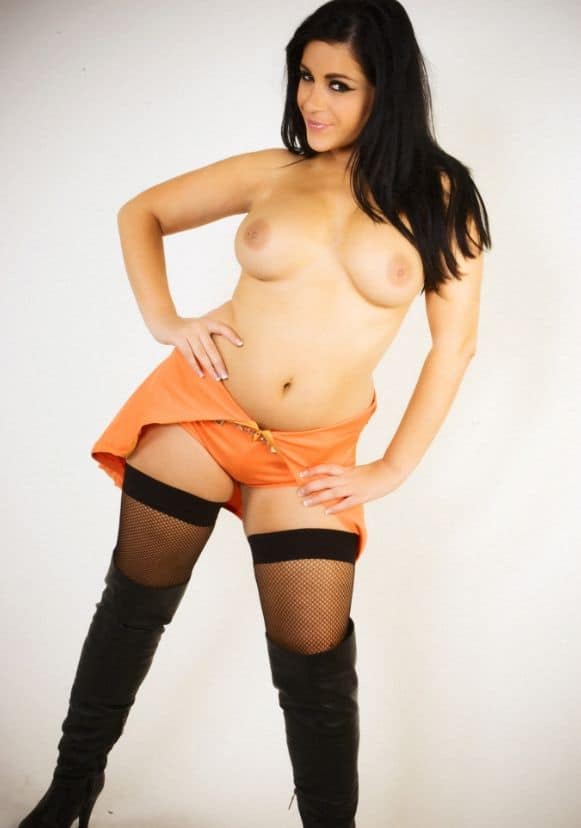 Of course, if you want any more Jasmine Jones content then you can simply become a member of the Babestation website where you'll find plenty to go at, including videos and whole picture sets!
Babestation – Night and Day, we're the number one Babeshow…