From Operator to Orgasm: The Story of Phone Sex
The evolution of phone sex and the pay-per-call line is a fascinating tale, from its early days as an operator-dependent service to the current era of digital intimacy. In this post, we will take you through the intriguing story, delving into its history and tracing its progress to today. From the first operators in the UK to pay-per-minute lines, we'll explore how it has grown and matured over the years. We'll look at how social and legal challenges have impacted the industry, and how technological advances have helped it evolve. You'll also learn about it in popular culture and media, emerging trends and challenges, resources for exploring it as a career or hobby, and much more. So sit back, relax, and let's dive into the world of phone sex!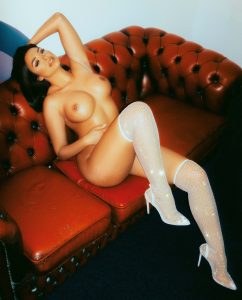 Phone sex in popular culture and media
Phone sex has a rich history that has evolved dramatically in the digital age. Its inception was closely linked to the evolution of communication technology, such as the introduction of central switchboard exchanges and the subsequent rise of phone ownership on the eve of large telephone companies popping up hither and thither. Since Alexander Graham Bell and other pioneers made the telephone accessible to the world, it would appear that the first phone sex chat lines appeared in 1918 and since then, it has gone through several changes with technological advances and mainstreaming.
An apocryphal tale which we like to believe is true is from the getmaude blog on the history of phone sex and it's that of  Betsy Craddock (AKA Fanny Craddock) an early switchboard worker who in the early 1900's was said to have such a dulcet tone in her voice that gentleman callers (Those actually owning a telephone) might call old Fanny for what would most certainly be the first dial-an-orgasm call centre in history. We really hope this one is true.
Phone sex has had a turbulent history with its popularity and acceptance fluctuating over time due to changing cultural shifts and censorship laws. Despite this, it remains a popular form of remote intimacy that allows for anonymous and private sexual exploration.
In recent years, it has been depicted in popular culture and media, with shows like "Sex Education" on Netflix bringing attention to it. With it's modern state being dominated by mobile phones, it is likely to continue being a popular form of sexual exploration for those seeking intimacy from afar.
Phone Sex Today
Phone sex continues to thrive in today's society, with many people still enjoying the experience. The live phone sex industry has come a long way since its inception, with technological advancements such as the internet and smartphones facilitating easier access to phone sex services. Today's operators take safety and security measures seriously, often requiring personal information such as age verification before providing any services.
Moral and ethical considerations do come into play when it comes to phone sex. While some view it as harmless entertainment, others argue that it perpetuates objectification and unhealthy attitudes towards sex and some would class it as an 'Indecent Communication'. However, as long as both parties are consenting adults, there is no harm in exploring this avenue of sexual expression.
For those interested in trying it out, communication is key. Discussing boundaries and desires beforehand can lead to a more satisfying experience for all involved. It is also important to make sure you are in a private space where you won't be interrupted during the call. With the right attitude and approach, it can be a fun and fulfilling experience for those interested in exploring their sexuality.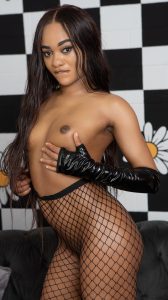 The current state of the phone sex industry in the UK
Despite the rise of online content, phone sex remains a popular industry in the UK. The industry emerged in the 1980s and was initially linked to pornographic magazines. However, regulations requiring users to opt-in were introduced in 1994, which reduced calls and associated income. Despite this setback, the phone sex industry has continued to grow, with female university students increasingly turning to it as a means of making money between 2011-2013.
In the United Kingdom the Phone-paid Services Authority now monitors content and pricing for premium rate numbers. In the US, the legality of phone sex businesses was challenged in 1996 but obscene speech is still protected under free speech laws. Overall, while the phone sex industry may not be as prevalent as it once was due to regulatory changes, it remains an important part of sexual expression and commerce.
Emerging trends and challenges
Phone sex has a long history that continues to evolve today. Despite the rise of the internet, phone sex remains popular due to its ability to provide intimate experiences with a sense of adventure. Emerging trends and challenges facing phone sex include cultural shifts and the adult industry's inability to create a publicly acceptable business vehicle.
Sex workers in this field have transformed from employees to entrepreneurs thanks to creator content platforms such as OnlyFans, which allow them greater control over their work and earnings. Despite persistent stigma surrounding phone sex and sex work, these industries continue to be lucrative due to the market for emotional connection and sexual gratification. As technology continues to advance, it will be interesting to see how phone sex adapts and evolves in response.
Resources for Exploring Phone Sex
Phone sex has been around for decades, and now it's easier than ever to explore. Several online companies offer internet-based phone sex lines that provide interactive live erotic services over the phone. The service includes different types of talk, such as dirty talk, fantasy talk, and hardcore chat. They give callers an opportunity to explore their sexual desires from the comfort of their homes.
If you're looking for something more innocent, phone dating lines like QuestChat, Livelinks, and Nightline in North America offer Americans a fun way to build friendships with people while also featuring the option for dirty talk and chatting. Whilst companies such as Babestation offer a UK equivalent. Gloria Leonard was one of the pioneers in this industry and created revenue in the adult industry by using 1-900 numbers.
The term "phone sex" is no longer limited to just voice communications; various communication platforms on phones like texting, images, and video have made phone sex much more exciting. So why wait? Explore these resources today!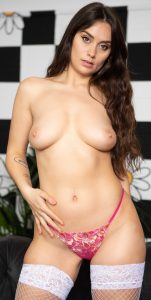 Books and documentaries on the history of phone sex
If you're interested in learning more about the history and culture of phone sex and sexual fantasies as a whole there are several resources available to explore. Books such as "Dirty Talk: The Art of Erotic Conversation" by Denise Brienne and documentaries like "Hotline" by Tony Shaff chronicle the development of phone sex from its earliest days to modern times. These resources shed light on the cultural shifts surrounding censorship and sexuality that have impacted the industry over time.
Phone sex can take many forms, from strictly describing desired sexual acts to engaging in mutual masturbation, sex play talk, or voyeur chat. It provides a safe space for individuals to express their desires and fantasies in a consensual setting, either with a partner or a paid operator. Whether you're looking to explore your own desires or learn more about the history of this erotic service, there are plenty of resources available to help you do so.
Educational resources for those interested in exploring phone sex as a career or hobby.
For those interested in exploring it as a career or hobby, there are several educational resources available. However, it's important to note that phone sex is a regulated industry involving the exchange of money for an interactive live erotic service over the phone, with both federal and corporate regulations in place.
Phone sex can be enjoyed by long-distance partners or with paid operators and can be performed in numerous ways. Several online companies provide internet-based sex lines where callers can post profiles of themselves and engage in VOIP-based and other types of online sex.
To become a successful phone sex worker, exceptional voice, acting, and sexual role-play skills are required to discern sexual requests. Despite the potential risks involved, phone sex can be a safe way to express desires including dirty talk, fantasy talk, romantic talk, and mutual masturbation.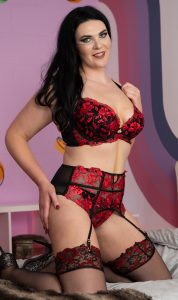 Phone sex on TV: The rise of Babestation
Babestation, the phone sex babe channel that started in the UK in 2002, revolutionized the business. It quickly became a fixture of British night life, providing a platform for women to work from home and earn money while catering to a growing demand for adult entertainment. Babestation took advantage of technology by broadcasting on Sky TV (and later Freeview, Freesat and Virgin TV), which allowed viewers to interact with presenters via their phones. Over time, technology has continued to transform the industry, with advancements such as video chat and adult apps becoming increasingly popular. The future of phone sex looks bright as many users prefer it over visiting physical locations or watching pre-recorded material.
Where are we now?
Whatever your fetishes might be, it is still a thriving industry, but the way it's delivered has changed over the years. With the rise of the internet, phone sex platforms have shifted to an online model, with many companies offering services through websites or apps using pay models to include Credit Card and Open Banking as opposed to calls exclusively being charged to your phone bill. Additionally, customers increasingly expect more than just voice chat – they want visuals and interactive experiences as well. While phone sex is still popular, providers need to adapt to meet these changing demands in order to stay competitive in the market. Dialing a phone number in the back of a mucky magazine just isn't happening anymore. What role might Artificial Intelligence play in the rich tapestry that is phone sex? Perhaps instead of navigating phone menus to choose a girl, AI might choose one for you. Or perhaps the girl on the other end of the phone might be AI herself?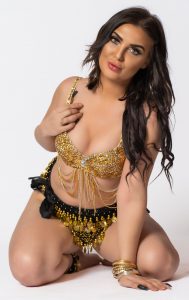 Conclusion
Phone sex has come a long way from its early days as a taboo and illegal industry. Today, it is a thriving and diverse industry that caters to a wide range of interests and desires. With the rise of technology and changing social attitudes, it has become more mainstream and accessible than ever before. Whether you are looking to explore your own desires or learn about the history of this fascinating industry, there are many resources available. From books and documentaries to educational resources for those interested in pursuing phone sex as a career or hobby, there is something for everyone. To learn more about the rise of phone sex and its place in popular culture, check out our blog on the story. You could also listen to our new Podcast: Option One.