Preeti Young is Back – FREE Credits Available

We're excited to announce the return to Babestation of Preeti Young! To celebrate, we are offering 25% EXTRA FREE on your next credits buy.  Just head to the top-up page before midnight on Monday 30th and use promo code PREETI25 when you checkout.
What's the plan?
Preeti Young is one of Babestation's most popular babes and one half of, 'Preeti and Priya: the Tantric Twins' with her sister Priya Young.  She's been away for almost exactly one year and having just finished her first night show back at Babestation she's excited to give you more of the filthy fun you love to see.  I spoke with her to find out more:
"It feels great to be back!  To be honest, as soon as I got my tits out, it felt like I never really left!"
That's right, she's back! And when twin Preeti Young returns, so too does the kind of open leg filth and steaming hot JOI that makes her so popular among the fans.
"I think the thing I missed most about being at Babestation is being able to do naughtier shows, especially my filthy pussy play shows."
When Preeti Young appears on webcam she doesn't have the same restrictions that she has on TV so make the most of Preeti Young pussy play when she goes live online!
It doesn't stop there, Preeti has a host of ideas for naughty shows now that she's back, including getting her big tits and ass covered in oil:
"I can't wait to get oily and messy for you guys"
And what about joining your sister? Will the names Preeti and Priya be heard again for a naughty team up?
"Yes definitely!  We can't wait to do a twin buzz show and it's been a long time since we did a foot fetish show as well, so all you feet fans out there, keep an eye out for that one."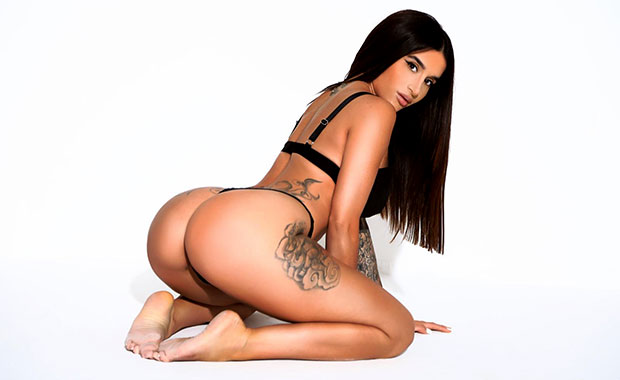 You heard it hear first, the duo are back together! Not only will Preeti Young be giving you hot solo action in pics and porn videos but very soon the dirty duo of Preeti and Priya, The Young Twins, will soon be appearing for a horny joint show.