This month's Babe Of The Month award goes to a new recruit who isn't new to the industry having started with BSCams then took a break and came back to the babe channel industry with Studio 66 TV while that was still on air before returning to BS where she has been thriving ever since.  I'm talking of course, about babestation girl Roxxy Clarke.  Find out more behind the scenes secrets from her Babe Of The Month interview, enjoy: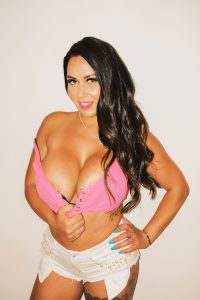 Babestation: How long have you been doing cams for? (including before BS)
Roxxy Clarke: 3 years
Babestation
: How would you describe one of your
webcam
shows in 5 words?
Roxxy Clarke: Astonishing, no cam show is ever the same
Babestation: How did you get started with BS Cams and what do you like about it compared to other cam sites?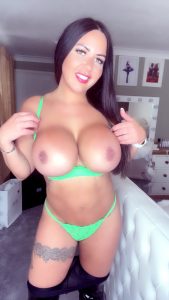 Roxxy Clarke:  I worked for them around 7 years ago left the industry for personal reason then started back with another site because i felt like (bs) was out of league if am being honest as I lost a lot of confidence, but I got asked to come back with my old talent manager Ed who had supported me a lot and knew I wanted more from my career he handed me over to Tracy who has been absolutely amazing and supportive I like (bs) because you get a lot of respectability returning costumers and there seems to be a that you build this bound with, the cam system it's self is safe and easy to use with tec support at your fingertips.
Babestation: What's the strangest request you've ever had on cam?
Roxxy Clarke: Got asked to wee in a cup which for the right amount of buzzes i expect challenge. Lol
Babestation:  What's your favourite type of show to perform on cam?
Roxxy Clarke: Being an athlete loving sport I have always wanted to do a workout show or a wrestling show.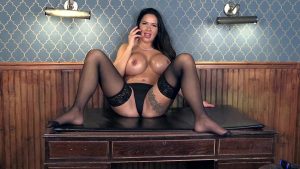 Babestation: What have you always wanted to try on a cam show but never had chance to do yet?
Roxxy Clarke
:
Dom
mistress
Babestation: What message would you like to send to your fans:
Roxxy Clarke: I Would like to say to my loyal fans how much I appreciate there support if it wasn't for them I wouldn't be where I am today loving my job with babestation xxxx