She's not been at Babestation long but already Amazonian Charlie has been making waves among the Babenation fans.  Why?  Because she's so flipping tall!
Yes, at 6ft5, Amazonian Charlie is Babestation's tallest recruit and she loves to show off her long legs and sexy feet to all her pervcam viewers and as well as her LeggyBrunette Onlyfans page. Amazonian Charlie uses her height to great advantage, just see this article about how she made 60K in one month.  She also talks a little bit to the Daily Star about what it's like for her as a woman of such height.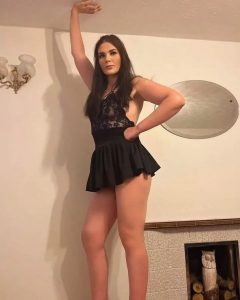 Now it's our turn, we sent Charlie the famous Babe Of The Month Questions to scratch the surface a little deeper into Amazonian Charlie.  Here's what she had to say:
Babestation: How long have you been doing cams for? (including before BS)
Amazonian Charlie: I've been Camming and then on babestation cams/ TV for just over a year now.
BS: How would you describe one of your cam shows in 5 words?
AC: Seductive, sexy with length to impress.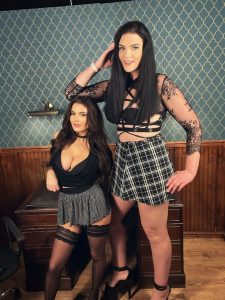 Babestation: How did you get started with BS Cams and what do you like about it compared to other cam sites?
Amazonian Charlie
:
Babestation daytime
model
Tegan Jade
suggested I use my unique height at babestation, I was hesitant at first but was soon put at ease under the brilliant management, amazing producers and the strong support from
every BS model
I've met. It's that support and friendship that makes BS different.
BS: What's the strangest request you've ever had on cam?
AC: To spend a guys entire savings before his wife came out of the shower.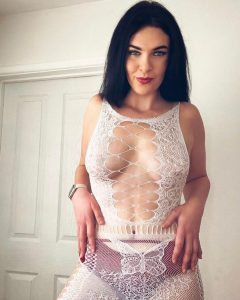 Babestation:  What's your favourite type of show to perform on cam?
Amazonian Charlie: A body worship. Starting off at my feet, working my way up my 49" long legs, over my juicy ass  and over my bouncing round breasts.
Babestation: What have you always wanted to try on a cam show but never had chance to do yet?
Amazonian Charlie: To do a shift where I'm in a bath full of jelly!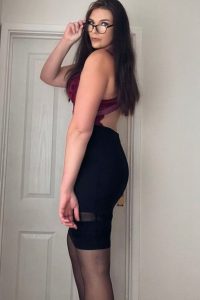 And finally, what message would you like to send to your fans: Thank you all for your continued support. It's lovely that you all live my height as much as I do!
Register free on Babecall App to join Amazonian Charlie's next babeshow or webcam performance.