This week is filled with brand new pic and video updates only available by becoming a Babestation VIP member.  So join now and not only will you have access to these and all future updates but you'll also get access to exclusive live shows as well as the entire archive of pics and video content that Babestation has to offer.
So far this week we've already had:
1st November 2021 – Jaye Rose – Boots and PVC Outfit on Sofa
See Jaye Rose get fetishy with her tight, shiny PVC body suit and high boots.  She'll strip, she'll twerk and you can enjoy it again and again by becoming a Babestation VIP member.
And the rest of the week will see even more! Check them out below:
2nd November 2021 – Marnie Rose – Secretary Stockings
If you're a fan of the school based role-play, check out Marnie Rose playing the sexy school secretary in the Babestation classroom.  Watch as she takes you into the detention room to strip out of her see-through blouse, slowly remove her stockings and show you under her skirt.
3rd November 2021 – Missy LeAnne – Naked Strip Video
Missy LeAnne is one of the hardcore babes who loves to reveal everything to you and in this striptease video due to arrive in Babestation VIP area tomorrow, she goes all out to make sure there's nothing you'll miss.
4th November 2021 – Beth Alley Pics
Beth gets naked in the alley in this filthy pic set, you'll love how she teases and slow removes each item until she is completely naked!
5th November 2021 – Gigi Rouge – Glass Dildo in Bed
Watch for this Babestation VIP update as Gigi Rouge lies down in bed, slips down her nylons and plays with her glass dildo over thoughts of you.  The perfect solo sex fantasy.
6th November 2021 – Luna Lamora Double Drop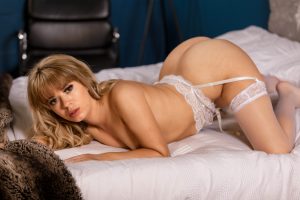 It's a sexy pic set and a filthy video from Luna Lamora both dropping on the same day, double whammy! Two naughty stripteases, one from a set of white lingerie, one from a naughty burgundy underwear set.
7th November 2021 – Priya Purple Pics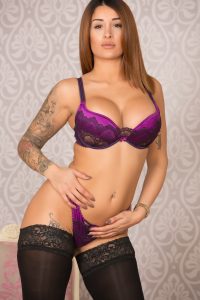 Last to come from this week's VIP Updates sees Priya's Purple Delight.  See her get naked and show you everything from her hot and sexy purple outfit.