If you are not familiar with cock rating, let us be the first ones to tell you that it is a thing. In this blog, we will take you through what cock rating is, how it came into existence and how it has evolved over time.
We also have some insider tips from Babestation on how to give your best performance and get the highest rating possible. From lighting to confidence, we have got you covered. We will also talk about the different communities and websites where you can showcase your skills or rate others. Join us as we dive into the world of cock rating and everything you need to know about it.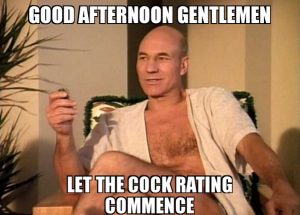 What is Cock Rating?
Cock Rating is a form of sexual evaluation where a person's genitalia is rated based on appearance and other factors. It has gained popularity through online platforms and social media. While some people may find this practice objectionable or offensive, others view it as a way to explore their sexuality and boost self-confidence. Cock Rating should always be consensual and respectful, with both parties agreeing to the terms of the evaluation beforehand. If you are interested in exploring this practice, it's important to do so with open communication and respect for all parties involved.
The History of Cock Rating
Cock rating is not a new practice but has roots dating back to ancient Greece and Rome. With the advent of social media and online forums, it became more popular in the early 2000s. Today, it has evolved into a comprehensive process encompassing various criteria such as size, shape, and overall appearance of male genitalia.
In this context, individuals share pictures of their penis with others to seek validation or determine whether they are attractive or not. Such practices have become increasingly mainstream and have led to the emergence of specialized platforms dedicated to this art form. The history of cock rating has seen many ups and downs, but it remains an essential part of modern-day sexual expression.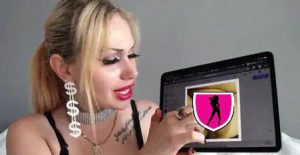 Babestation's Top Cock Rating Tips
Rule of Thumb
Babestation offers some top tips for cock rating, including the "rule of thumb" method. This involves using your own thumb as a reference to measure the size of the penis from the base to the tip. While size is often seen as an important factor in sexual pleasure, it's important to note that it isn't everything. Technique and communication with your partner can also greatly enhance the experience. It's important to remember that everyone's preferences are different, so don't focus too much on achieving a certain size or rating. Lighting
When it comes to getting an accurate and attractive cock rating, proper lighting is essential. Babestation's top tip is to ensure that you have good lighting that highlights the best features of your penis. Harsh or dim lighting can distort the shape and size of your package, so it's important to avoid these types of lighting. Natural lighting is ideal for capturing the true appearance of your cock. Experiment with different angles and positions to find the best lighting that flatters your package.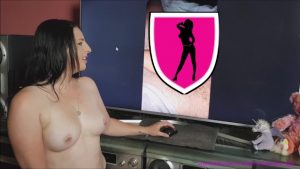 Props
Babestation's top tips for cock rating include using props to enhance the overall appearance of the cock in a photo or video. Props can include items such as sex toys, lubricants, and even clothing. However, it's important to make sure that the props are clean and in good condition and that they complement the cock rather than detract from it.
Using props can help create a more visually interesting rating photo or video, but it's important to use them tastefully and not rely on them too heavily. By adding some nuance to your photos or videos with well-placed props, you can improve your chances of receiving high ratings.
Confidence
When it comes to cock rating, confidence is key. Babestation offers several tips to help you feel more confident in your own skin, including showing off your best assets and being proud of what you've got.
It's important to remember that everyone's taste is different, so don't take any ratings too personally. Feeling comfortable and confident in yourself can make all the difference in how you present yourself during a cock rating session. With these tips from Babestation, you can confidently show off your best self and enjoy the experience.

Pros and Cons of Cock Rating
Some of the advantages of participating in cock rating include receiving validation and positive feedback, as well as potentially improving one's self-esteem and sexual confidence. On the other hand, some may argue that this type of activity can be objectifying or harmful to individuals who receive negative feedback.
Send in your cock pics to be rated by using the Babestation sexting service.
Ultimately, it is up to each individual to weigh the pros and cons and decide whether or not they want to participate in cock rating communities and websites.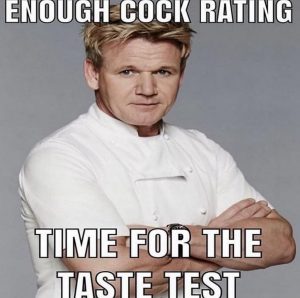 Cock Rating Tags
dick onlyfans dick rating dick pic
creator john first time small penis humiliation
minimalism mike bartlett merle hensel
london jonathan bailey jonathan jade anouka
egerton bartlett bailey anouka
adult content creator sph junk