Coming up this week the theme is 'Bikinis & Babes' but trust me, it ain't as tame as it sounds. Expect plenty of tits, tan lines, oil, and wet t-shirts!
Babestation.tv
Take a look at what's coming to the members area of the site this week. Sign up as a VIP Babecall member to access all of our filthiest uncensored content.
Babestation Fans
Delve into the personal (and X-Rated) lives of your favourite babes with BS Fans! It's like Twitter, except way more naughty! Subscribe now and view these pics WITHOUT THE EMOJIS! There's even filthier contest posted daily to the girls feeds!
Subscribe now and receive all this:
* Access to exclusive, X-Rated filthy pics/vids direct from the babe
* Comment & Like posts
* All posts stay on the babes timeline, they don't disappear!
* Direct Message – message the babes directly and receive custom videos just for you (feature being added later this month)
* Use your babecall username & password to log in!
Babestation Daytime
Friday 10th August
5am-2pm: Charlie C, Lucie Jones, Mica, Sophie Reade,
12pm-8pm: Jessie B, Daisy Dillon, Khloe Dash, Savannah Heart, Emily Blake
2pm-10pm: Vicky Narni, Ashley J, Kitty King, Eva Ray
Saturday 11th August
5am-2pm: Tara T, Kitty King, Tanya, Simone
12pm-8pm: Jessika Jinx, Taylor Rose, EVA Ray, Savannah Heart
2pm-10pm: Jasmine Marie, Cali, Marni, Jessie Jensen
Sunday 12th August
5am-2pm: Cali, Marni, Jessika Jinx, Taylor Rose
12pm-8pm: Jessie Jensen, Ella Mai, Dixie, Macie Waters, Ania
2pm-10pm: Bella, Beth, Chloe, Rochelle
Babestation Nightshow
Friday 17th August
Lori, Ashley Emma, Alice, Sophie, Chloe, Dixie
Saturday 18th August
Scarlett, Lynda, Atlanta, Nicole, Savannah, Lily Roma
Sunday 19th August
Atlanta, Lynda, Nicole, Savannah, Steph Easter, Maisie
BSX
13th – Lori solo
14th – Jess Lloyd solo
15th – Selection of XXX
16th – Kiki solo
17th – Dixie solo
18th – Scarlett & Atlanta girl-girl & Lynda solo
19th – Lynda solo
Babestation Cams 
Thursday 16th August
Charlie C cracks out her huge baps in an awesome titty-focused cam solo. 8pm-10pm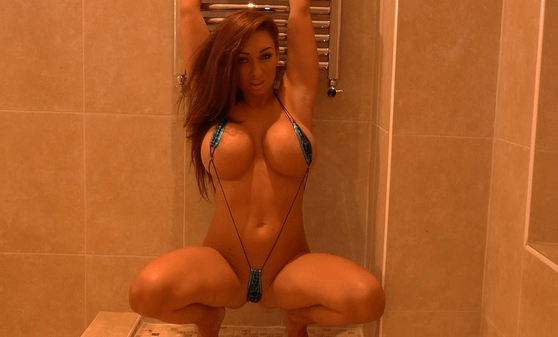 Friday 17th August
The theme of the weekend is 'Bikinis & Babes' so get ready to see tits, tan lines and plenty of oil! Friday nights show sees Sophie Hart & Dixie Love taking part in an x-rated wet t-shirt contest! 11pm-Midnight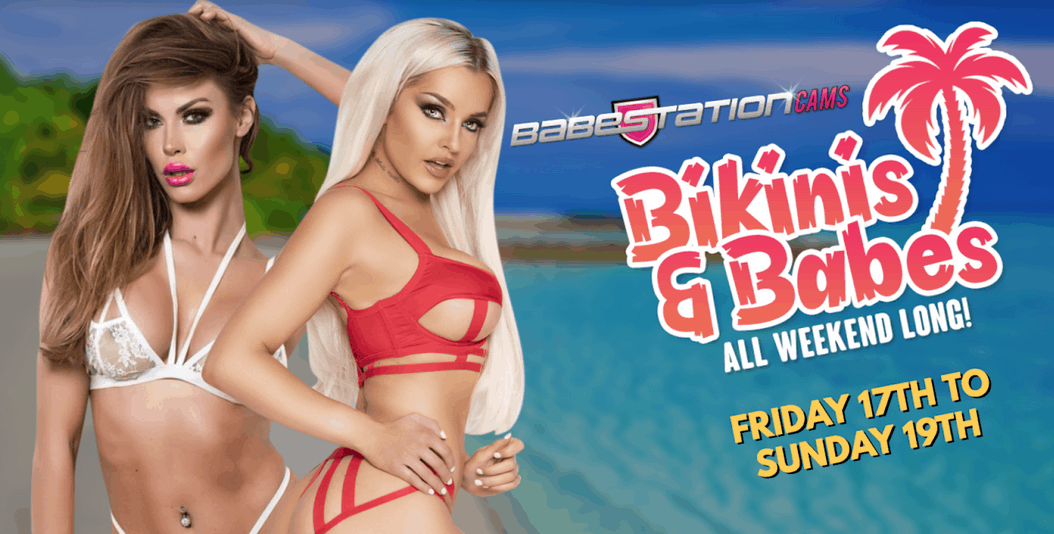 Saturday 18th August
Marni & Jasmin Marie girl on girl bikini special! 8pm-10pm