Celebrating Flick Hill Babestation: A Spectacular Tribute
Babestation girl Flick Hill is a name that needs no introduction in the world of Babestation Daytime. Her journey and legacy have left an indelible mark on the industry, and her influence continues to thrive even today. She has been an inspiration to many aspiring nude models and has made a lasting impact in the industry with her charm, wit, and stunning looks.
In this tribute blog post, we will take a closer look at Flick Hill's journey in Babestation Daytime, her influence and legacy, and how she has made a lasting impact in the industry. We will also share some of her most sensational babeshows pictures and videos that are sure to leave you mesmerized.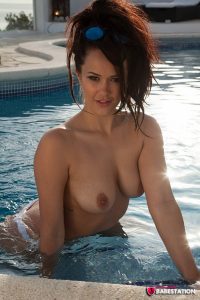 Who is Flick Hill Babestation?
Flick Hill, a sensational British babe in the adult industry, has captivated audiences with her stunning beauty and alluring personality. With her talent and charm, she has garnered a large fan following and become a popular figure on Babestation.
Flick Hill's Journey in Babestation Daytime
Flick Hill embarked on her career on Babestation Daytime, quickly captivating viewers with her seductive on-screen presence as a Babestation office striptease. Her performances were not only entertaining but also kept the audience engaged. It was her energy and enthusiasm that made her a beloved figure among fans.
Throughout her journey on Babestation Daytime, Flick Hill has experienced tremendous success and personal growth, solidifying her position as a prominent figure in the industry. British petite blonde her talent and charm have made her a favorite among Babestation viewers, especially those who appreciate her captivating performances.
Why is Flick Hill considered a Legend in Babestation Daytime?
Flick Hill's undeniable talent and captivating allure have earned her the status of a legend in Babestation Daytime. With her mesmerizing performances and ability to engage viewers, she has made a lasting impact on the industry. Her unique style and unmatched entertainment skills have solidified her place as a true icon.
Flick Hill's Influence and Legacy
Flick Hill's influence and talent have inspired countless nude cams models in the adult work industry, opening doors for aspiring performers. Her dedication, professionalism, and mesmerizing performances have left a lasting impact, solidifying her legacy as an icon.
Even today, Flick Hill's influence can be felt in the performances of current Babestation models. Her success story serves as a testament to her hard work and the impact she has made on the industry. Flick Hill will always be remembered as a sexy British MILF porn babe who paved the way for others to follow.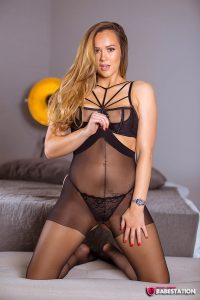 How has Flick Hill made a lasting impact in the industry?
Flick Hill's influence in the adult industry is undeniable. Her performances have set a high standard for other British sex cam models, bringing a fresh perspective and connecting with viewers on an emotional level. As an advocate for empowerment and expression, Flick's impact can be seen in the continued popularity of her adult work videos and appearances.
Flick Hill Free Pictures
Fans can explore a captivating collection of Flick Hill's online pictures, showcasing her beauty and irresistible charm. These free pictures offer a glimpse into her mesmerizing performances and seductive poses, allowing fans to savor her alluring presence. Dedicated followers will be delighted by these visual treats that capture the essence of her persona. Discover the allure of this sexy British babe channel beauty through her stunning free pictures.
Flick Hill Nude
Flick Hill's naked in class performances are highly sought after by fans. Her confidence and sensuality shine through in her nude appearances, showcasing her boldness and allure.
Fans can experience the full extent of Flick Hill's beauty in these must-watch moments. Each scene is a testament to her ability to captivate and enthrall her dedicated audience. Flick's nude content is a true reflection of her talent and is sure to leave viewers wanting more.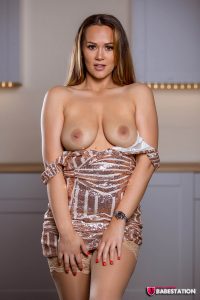 Flick Hill's Recent VIP Videos
Flick Hill's recent VIP videos offer a glimpse into her latest and most enticing performances. Fans can access exclusive content through these videos, showcasing her talent and seductive allure. These videos are a treat for Flick Hill's loyal followers, allowing them to indulge in her captivating presence.
From sexy live babeshow babe Flick Hill to blonde office girl Maddison, viewers will be mesmerized by the range of performances, such as nude stripteases and flirty acts. With Flick Hill's recent VIP videos, fans can experience the full flick of her sensual artistry, including her British blonde MILF flick hill nude striptease. Check out the latest VIP updates here with blonde Ashlyn Shaw tights. Furthermore, Flick Hill's horny friend Haley Hill also joins her in some of these videos, adding an extra level of excitement and pleasure for the viewers.
Getting Naked in High Heels
Flick Hill's performance of baring it all getting naked in high heels is a mesmerizing spectacle that leaves viewers in awe. Her unique blend of grace and seduction sets her apart from other performers. With every move, Flick exudes elegance while captivating her audience with an irresistible allure.
Flick Babestation TV in the Office Nude
Experience the tantalizing allure of Flick Hill as she showcases her seductive side in the office setting. Watch as she teases and pleases, dressed in alluring office nude that accentuates her sexy UK phone sex charm.
Flick's captivating performance in the workplace will leave you yearning for more, craving the thrill of her office escapades. Indulge yourself and catch a glimpse of Flick's naughty side as she skillfully strips down, revealing her gorgeous British petite blonde phone sex babes beauty. Get ready for a truly unforgettable office experience with Flick Hill.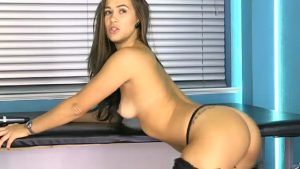 Red Underwear Nude Strip
Dive into Flick's captivating collection of timeless pictures, showcasing her in alluring red underwear nude strip. Experience her classic elegance as she gracefully strips down to her bare essentials, leaving a lasting impression.
Take a stroll down memory lane with Flick's seductive red lingerie strip, transporting you to a different era of sensuality. With each photo, you'll be immersed in the timeless beauty of Flick's red underwear photoshoot, a testament to her allure and charisma. Get a tantalizing glimpse of Flick's sensual side in her captivating vintage pictures, sure to leave you wanting more.
Stockings & Heels
Experience the irresistible allure of Flick Hill as she dons seductive stockings and high heels in this captivating performance. Immerse yourself in her erotic world, where the combination of stockings, heels, and Flick's undeniable sex appeal creates a truly mesmerizing experience.
Watch as Flick confidently struts her stuff, indulging your senses with her enchanting presence. Discover the captivating allure of this sexy British babe in her sensual stockings and heels ensemble. Get ready to be enthralled by Flick's tantalizing performance.
Daisy Dukes & Baby Oil (ft. Flick)
Prepare to be mesmerized by Flick's irresistible allure as she struts her stuff in a pair of Daisy Dukes, glistening with baby oil. Her sizzling performance will leave you breathless, as she teases and tantalizes in her oiled-up ensemble. Flick's seductive charm and mesmerizing moves take center stage as she brings the heat in Daisy Dukes and baby oil.
Strippin' & Shakin' with Flick
Join Flick on a mesmerizing journey as she unveils her tantalizing stripping and shaking routine, captivating your senses with every move. With electrifying energy, Flick's sensual dance moves will leave you spellbound and yearning for more. Indulge in the intoxicating allure of this sexy British babe as she unleashes her inner temptress through her mesmerizing stripping skills. Brace yourself to be captivated by Flick's captivating shaking prowess, as she seductively shakes her way into your heart.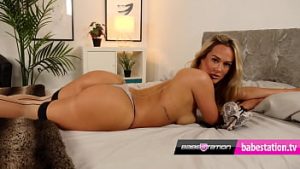 Bondage Gear (ft. Flick)
Prepare to be captivated by Flick Hill as she fearlessly embraces her adventurous side and explores the captivating world of bondage.
Experience the thrill as Flick showcases her love for bondage play in a daring and unforgettable performance.. Don't miss out on this tantalizing experience of Flick's bondage-themed show. Indulge your curiosity and prepare to be mesmerized.
Conclusion
Flick Hill has undoubtedly left a lasting impact on the adult entertainment industry. From her journey in Babestation Daytime to her influence and legacy, Flick has made a name for herself with her sensational performances and unique style. Her ability to captivate audiences and push boundaries has solidified her as a true icon in the industry.
For those who want to get a glimpse of Flick's talent, her free pictures are a great place to start. And for those looking for something a bit more daring, Flick's nude videos are sure to satisfy.