Demystifying Foot Fetish: Insights from Babestation Models
Foot fetishes are a topic that has been around for ages, yet often shrouded in taboo and stigma. In this blog post, we've invited some of our Babestation models to share their insights on understanding foot fetishes.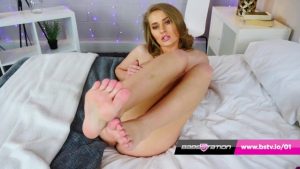 Understanding Foot Fetish – Insights from Babestation Models
Hear directly from Babestation models as they share their insights into the world of foot fetishes. April Mae, Kartel Kay, and Bella Baby provide a unique perspective on the allure of feet, on the Option One Podcast. Through their experiences in the adult entertainment industry, these nude models shed light on the reasons behind men's love for feet. Foot fetishism plays a significant role in adult entertainment, and these models provide firsthand accounts of how it influences their work.
What the Models Say – Option One Podcast
In the world of adult entertainment, Babestation models like April Mae, Kartel Kay, and Bella Baby have had their fair share of experiences with foot fetishists and their unique preferences. April Mae, for instance, has encountered individuals who find pleasure in exploring the nerve endings and sensual potential of feet.
Kartel Kay emphasizes the importance of foot care and presentation in the industry, recognizing that well-maintained feet in stylish sandals can be a significant asset.
Bella Baby, on the other hand, knows what resonates with her audience when it comes to foot-related content. She understands that foot play, whether in the form of foot rubs or the showcasing of beautiful footwear, can cater to certain kinks and desires.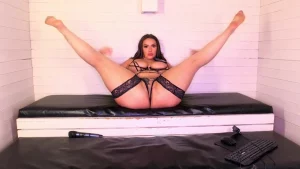 Foot Fetish n the Babeshows
In the world of babeshows, the foot fetish is a subject that often comes up. Many men are attracted to feet for various reasons, and it's important to understand what this fetish entails.
Babestation nude cams models, who receive calls from foot fetishists on a regular basis, have shared their experiences with these callers. They handle such calls with professionalism and respect, ensuring that boundaries are communicated effectively.
Studio66
Studio 66 offered a wide variety of models who cater to different fetishes, including the foot fetish. You can explore the feet kink category on Studio66's platform to find exclusive content that caters specifically to foot enthusiasts. Watch the Studio66 models showing off their feet on there foot fetish on studio 66
One of the highlights of Studio66 is the live babe shows where models engage in foot-related activities. From toe licking to BDSM-inspired foot play, you can immerse yourself in a world of foot pleasure and indulge in your specific preferences. With Studio66, you can enjoy watching videos of feet being worshipped and showcased in all their glory.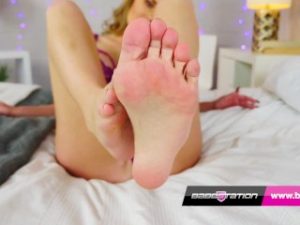 Babestation
Babestation, a popular adult entertainment platform, provides a dedicated space for individuals with feet kinks to explore their specific preferences. This inclusive platform allows users to tune in to shows that showcase foot-focused performances, where models engage in various forms of foot play to satisfy the desires of foot fetishists. On Babestation, you can interact and engage with models who cater to foot fetish desires, allowing you to connect with like-minded individuals who share your fascination with this unique body part.
Additionally, the Babestation website offers a wide range of foot-related content, including videos of feet, foot pictures, and discussions on different aspects of foot fetishism. Whether you have a foot fetish or simply have a curiosity about this popular fetish, Babestation provides an exciting and stimulating platform for exploration.
By embracing the kinks and interests of foot fetishists, Babestation aims to create a safe and welcoming environment where individuals can freely indulge in their foot-related fantasies.
Foot fetish Cams
Discover the captivating world of foot fetish cams, where you can dive into interactive experiences tailored to your specific interests. Connect with foot fetish cam models who share your passion for feet, creating a unique and fulfilling online encounter. These live shows give you the opportunity to indulge in your foot-related requests and fantasies, allowing you to explore and enjoy your kinks in a discreet and convenient manner.
Engage in cam-to-cam sessions for a more personalized experience, where the focus is solely on your satisfaction and desires. Experience the sensation of nerve endings coming alive as you witness stimulating foot play, toe rings shimmering, anklets adorning graceful arches, and pedicure perfection. Satiate your curiosity and delve into this popular fetish, exploring videos of feet and bestowing your attention on the finest bare feet. Flip flops feet and toes is some peoples mantra.
Foot fetish cams offer a gateway to a world of pleasure and satisfaction, where your foot fixation can find its ultimate expression. If your into high heels stockings podophilia best foot and shoe fetish check our BabestationCams.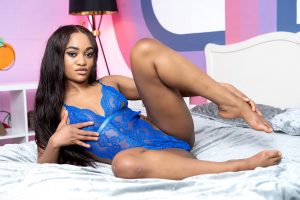 How Prevalent is Foot Fetish – A Statistical Look
How common is foot fetish? Why do some people find feet an attraction. Let's delve into the statistics to understand its prevalence. According to research, a significant percentage of men express a strong interest in feet, revealing the popularity of this particular kink.
Online foot fetish-related searches occur with surprising frequency, indicating a consistent demand for foot-related content.
Platforms like OnlyFans have witnessed a growing trend in feet content, suggesting its increasing popularity with porn stars fans. Demographically, individuals with a foot fetish span various backgrounds and demographics, as feet fetishes are not confined to any specific group. Foot worship , sucking toes sexual interest in feet are not restricted to one class demographic.
Foot fetishism is a sexual interest or attraction to feet. It is considered one of the most common fetishes, with studies suggesting that it may be present in around 47% of people who have a fetish. However, it is important to note that individual experiences and preferences can vary greatly. If your partner has a foot fetish or likes worshipping feet enjoys a foot massage and feet during sex then embrace it.