It has been said that Kandi Kay is one of the most notable and popular of any pf the old-school the live babeshow babes. Since she first arrived, she has had a large following that grew and grew as the years went, it's fair to say that by now we can characterize her as a genuine superbabe!
In the early days of her career, Kandi did a great deal of glamour modelling for the lads' mags, (particularly Nuts and Zoo) and for the Daily Sport. At a petite 5'4", Kandi was built perfectly for glamour model work. Thin with huge, natural boobs, an hourglass figure, and a beautiful face. Furthermore, a genuinely fun approach to her performance that was always fun to watch.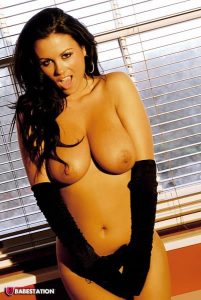 KANDI KAY EARLY BEGINNINGS
Kandi Kay used to just be known as Candy when she began on the UK babeshows. At only 19 years of age, her first babeshow date on her way to acclaim was on the 22nd March 2009, soon after 1am. On that day, the newest babeshow, Partyland had recently gone on air. Partyland was the primary adult show including topless babes on a Freeview babeshow broadcast, and on a UK licence as well.
This was Partyland's very first live weekend. Partyland presented what was then new, unique hot talent, yet in addition, gave us a few pretty un-expected shocks. On this specific night on Partyland, Candy showed up, appearing alongside that Lady of Babeshows and Porn Goddess Karina Currie, on Freeview Channel 50.
(Check out Karina's erotica stories here!)
Playful, attractive as heck, the pair did a short text chat section, then suddenly, yelled out for a 2 for 1 call segment. Coupling Karina Currie, with her hot and fairly luxurious London articulation, and Candy with her wonderful Liverpuddlian lilt, Partyland lived up to its name from the get-go, with a 2 for 1 section that was ensured to please.
CANDY BECOMES KANDI KAY
At first Candy held back a little with her performance. Be that as it may, before long she got into the swing of things. Building her confidence and befriending a portion of her fellow babes, Candy forged ahead with Partyland, becoming famous until the 15th July of 2009. She then left our screens for some time, we think likely to seek more glamour modelling opportunities. A couple of months later, Geri on BSXtra reported the triumphant return of Kandi. What's more, she would now be Kandi with a K. On 19th December, Kandi got back to our screens, this time as one of the top babes on Babestation. At this time, Candy Sexton was appearing in the same group of shows. So the name change to Kandi was for the most part to keep away from confusion.
Truth be told, it was November 2010 when Kandi at long last became Kandi Kay permanently and utilized the name which has since served her in becoming perhaps the most memorable babe on the babe channels, with her own unique branding. Since her first appearance on Partyland, a ton had changed on the prominent babe channels. The presenters had a lot more noteworthy opportunity to assume parts and fulfill the viewer's fantasies. What's more, Kandi Kay boosted this with her near-the-edge phone sex style, wowing crowds and showing outrageous daring, especially in the 2 for 1 girl on girl sections.
Taken from the massive archive of babestationtube featuring ultra rare videos and clips from all the babe channels ranging from Sexstation to Xpanded, here's an old interview with Kandi herself, hope you enjoy:
A BABE MEANT FOR BABESHOWS
The thing is, Kandi Kay was never usually one to walk the line. She wanted to stretch the boundaries. There is something delightfully grounded and cheeky about her, however she likewise has a burning fire inside her that gets the viewers hot and longing for her. What's more, Kandi truly prefers to do things as she would prefer. She was always especially memorable for her 2 for 1 girl on girl segments. In these, she frequently appeared to be ready to carry out genuine sex with her babeshow counterparts. What's more, she played with a significant number of the best: Tiffany Chambers, Dionne Mendez, Dani On'Neal, fellow Scouser Louise Porter and that's just the beginning. Some section seemed almost like works of art, with authentic eroticism. Often, it was Kandi that made this look and feel this way with whoever she was appearing with on screen.
CHANGES TO BABESHOWS
In 2011, the configurations of the Babestation shows was evolving. New shows were tested and a large group of recent fad, frequently novice, unknowns a.k.a. "apprentices" showed up. The universe of babes was widening and this trial and error and trip into more novice styles, didn't necessarily suit the established babes. Kandi was one of these and toward the finish of January 2011 she got across to Red Light Central, a.k.a. Playboy TV, along with Ree Petra, Ava Blue and Ella Jolie.
Playboy Tv Chat had as of late made its home on Freeview. So, terrestrial crowds and Kandi's fans may still keep on partaking in her appearances. She stayed with Playboy until July 2014, when she moved onto Studio 66 (S66).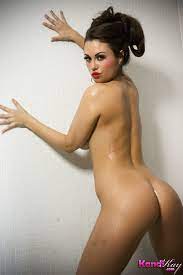 KANDI KAY: SUPERSTAR BABE
Throughout the long career that she had appearing on the Babeshows, Kandi built a tremendous fan base. Also, her fans followed her any place she went, making her a colossal resource for any babe channel. Kandi Kay has genuine appeal and it is basically because she stays true to who she is. She is unassuming and has generally said it like it is as well. She has likewise fought for her freedoms, the rights of babes, the privileges of the viewers, with production, management and more. This no bullshit nature more than anything else, makes her one of the babeshow icons. A genuine super babe. There is only one Kandi Kay.
Find many more videos, including Kandi's interview video right here!