Launched in 2005, LiveXXX first broadcast on SKY channel 995, then moved to SKY channel 911 when SKY's channels became re-arranged and was re-named Sexstation.  Then Sexstation moved online and the show went back to being called LiveXXX and moved to channel 957 in 2008.
LiveXXX was the first and most influential live adult TV show as it set the standard and paved the way for all other live adult TV shows that would follow for years to come.
The screen would be split into the main screen where a babe would be performing while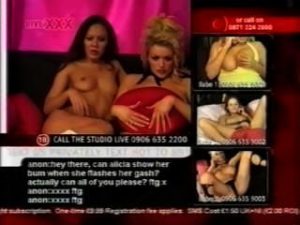 taking phone sex calls on the phone and encouraging her viewers to call in, listen in to her conversation or wait in the queue to speak to her next.  Meanwhile in smaller, sub screens there would be more babes, each posing in provocative ways, ready for their turn in the main screen.  Then between 10pm and 11pm the watershed would allow for bikini tops to come off.  Often the girls would come together on the main screen, sharing the bed together until it came time for the legendary FTG or, 'Flash The Gash'.  That special time of night before the show switched over to subscription only and the babes would get away with revealing their pubic area before disappearing off air and onto the more hardcore subscription only part of the show.
Now those treasured memories can be re-visited and that classic footage can be viewed again via babestationtube.com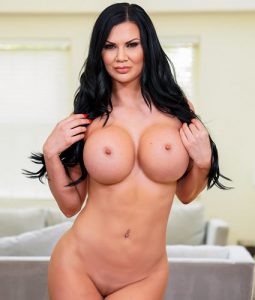 Check out these classic scenes featuring your favourite LiveXXX babes:
Jemstone, Sahara and Amanda Pickering in filthy lesbian threesome action
Sexstation favourite Poppy morgan, Alicia Rhodes and can you name the other babes in this LiveXXX babeshow original girls gang bang?
And lastly here's Jasmine Jae, Sienna Day and Tina Kay in a BabestationXtreme Live show