After many people lost their jobs owing to the pandemic, thousands of people decided to flock to adult sites to produce their own content as a way of earning an income. However it seems that lots of content creators are growing increasingly worried that their income could be affected After Mastercard announced they were bringing in new regulations. Oni Crawford is one of many women who decided to strip off online after she was furloughed from her teaching job. 27-year-old Oni set up an OnlyFans account in 2021, joining thousands of others in the same position.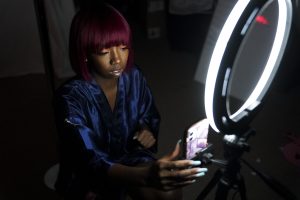 Here's what Oni had to say on the matter of the pandemic and her decision to join OnlyFans:
"At end of day, in real life, it doesn't matter how many degrees I have. All those systemic successes failed me once I got to the pandemic and was being asked to choose other people's children over my child."
Stripping and making content gave Oni the time and freedom to be with her own daughter, something she said she could barely do as a teacher when she was teaching over Zoom all day during the pandemic. Oni now has over 100 subscribers on Onlyfans but she was left shaken when OnlyFans announced that they were looking to ban adult content. There was such an outcry in the adult content and porn community that OnlyFans later retracted their statement and reversed their stance. However many people were still left feeling worried for their future in the adult biz, including Oni. She is concerned that there is so much emphasis on credit card companies to impose new requirements for processing payments on behalf of sexually explicit sites, aiming to restrict illegal content. Whilst it's paramount to eradicate illegal content, it is also important to be mindful of the thousands of legal content creators out there that could be affected.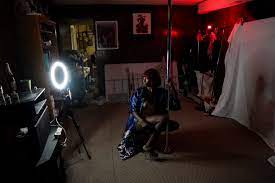 Adult content sharing sites have skyrocketed in the last 7 years. They are completely different from traditional porn production companies because anyone over the age of 18 can upload XXX content. You don't need to be a typical 'porn' type. There is no need for talent scouts, directors and camera crews. People can create content from the comfort of their own bedrooms and upload it at their leisure for paying subscribers to gain access.
Mastercard began requiring adult sites to introduce content review processes and verify users' identities, ages and proof of consent for people appearing in the content. Anti-trafficking groups such as the National Center on Sexual Exploitation and Exodus Cry are pushing Visa and other credit card companies to impose similar requirements. Although the policies are aimed at protecting those who are most vulnerable, people are saying that the rules could hurt legitimate performers. Some users just aren't bothering to update content owing to the lengthy process of obtaining documentation for all people depicted in scenes. Content creators say that the new rules are time consuming and confusing and it is even having an effect on income and delaying payments. Here's what some of the content creators on Onlyfans had to say:
"It just feels really crummy. This is not protecting us."
 "It's making it harder for us to be financially successful and independent."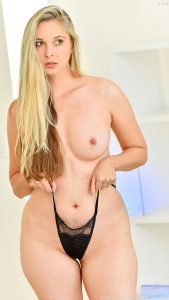 OnlyFans performer Allie Eve Knox, said that her income has fallen by a quarter since OnlyFans announced and then revoked its ban. Sites trying to comply with Mastercard's rules have taken down huge catalogues of content for review, which then creates a backlog of content awaiting approval. This leaves content creators waiting for their content to be uploaded so they can make money.
Let's hope new policies will be brought to help all legal content creators and performers. In the meantime, feel free to browse our huge catalogue of models and porn stars appearing on Babestation Video and register for free on Babecall to interact live with hot babes on your mobile!