Originally posted on @babe_tv's Tumbler blog page on 15 April 2014: I've neglected Playboy TV Chat a little on this blog to date, so I wanted to start redressing the balance with this post looking back at some scenes from the Freeview show of 2011 and 2012.
The first memory brings to mind an image of Dionne Mendez.  She's amid one of the handful of sections she did on Playboy's Freeview babeshows – all of which were very special, although given Dionne's extremely high standards, that was only to be expected. This was a remarkable sequence which maintained an explosive energy, focus and intense audience connection for the best part of an hour.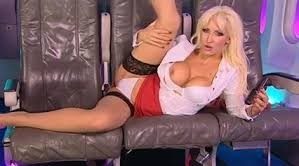 Jennifer Jade could fairly be described as the face of the Playboy TV Chat Freeview show. She got a phenomenal amount of airtime, and as a relative newcomer to the babeshows her dominance on the babe channel had to be considered a great achievement. Whilst PBTV was criticised for lacking variety on Freeview (and rightly to an extent), it couldn't be denied that Jennifer Jade epitomised the brand.
The biggest attractions on Playboy TV Chat screened on its Freeview show during 2011 and 2012. Dannii Harwood, Kandi Kay, Denni Tayla, Ava Blue, Lucy Zara with Ree Petra and Bailey Cream.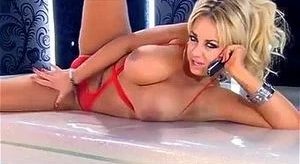 For the Freeview audience, Playboy TV Chat's strict adherence to a limited schedule and one main girl per night meant that some models were only seen quite briefly. Siobhan Hughes, (Now Siobhan Miller) was an unusual sight on the Freeview channel.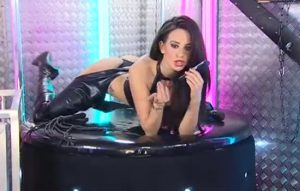 This final memory Mistress Ella Jolie in her dungeon of domination, whip at the ready, and in no mood for backchat from pathetic, inadequate slaves. Playboy TV Chat furnished itself pretty liberally with mistresses and, as is evident, purpose-created a set for domination. Ella was one of the girls who left Babestation in early 2012 and moved across to Playboy/RLC. Prior to her long spell at Babestation she was one of the original Partyland girls, also made appearances on Sexstation, Rampant TV, and later, Studio 66 a.k.a. S66 but even before that she appeared on Freeview courtesy of a feed error which briefly brought Babecast TV to Channel 37.
More of these babe in video and picture content in the Babestation VIP members area.