Babestation Cams has been displaying some seriously gorgeous new talent recently and one babe who really stands out from the crowd is the incredibly sexy Saskia. This big tits beauty has found her niche and she is loving every minute of it. I met up with Saskia to ask her a few VERY personal questions and some of her answers may shock you! Check out Saskia's naughty Q&A:
How long have you been on Babestation Cams?
Only a few week and I'm so freakin excited!
What has been your previous experience in the industry?
I recently shot for a big American company called Plumperpass. It was so much fun! I've also done various web shows over the years like Chat Girl and TVX.
How would you describe yourself?
I'm a big ass curvy girl not ashamed to fall into a BBW category.
What do you enjoy most about being a Cam Girl?
I love the variety of different guys! Fulfilling fantasies, keeping guys company and cheering them up is what makes me feel good. I genuinely love the chat! It's kind of like going to a busy pub with your best mates – you actually just feel totally relaxed and at home! The time goes so quick and just feels enjoyable. I'm also a great listener. I don't always rush into the raunchy chat (unless that's what you want), I like catching up with guys and asking them about their day or talking through a particular issue that he discussed with me in confidence. I can be a sexual dynamo or somebody's counsellor! I'm whatever the guy needs me to be!
Describe yourself in three words?
Hyper, all about the fun and sincere.
What's the naughtiest thing you've done on Cam?
Oh god you know I'm really not sure?! I've done this so long now! Maybe camming in the garden with my ex whilst the neighbours watched!
What outfits do you usually wear on Cam?
I wear a wide variety from fetish to sexy dresses/outfits and underwear!
What's on your sexual bucket list?
Have sex in a hot country while being watched!
Do you have a fetish?
I do have a thing for cuckolds! Also I LOVE public sex!
What do you look for in a man?
A loyal genuine funny guy who is hard working. Looks wise I love a well groomed man that smells nice.
What is your hidden talent?
I'm actually a great cook!
What's an interesting fact about you?
I only had one sexual partner up until age 24 when I entered the industry. I was a good girl! WAS being the operative word!
Where is the most interesting place you've had sex?
On top of a cliff and in a pub cellar. It was dusty but very fun!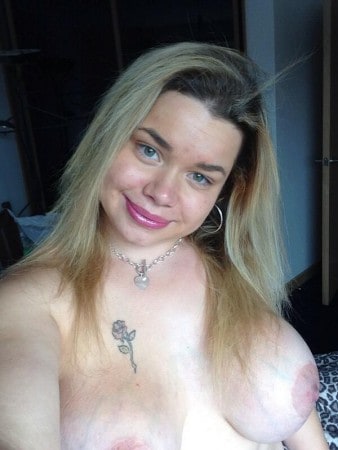 Have you ever had sex with more than one person at the same time?
Of course.. more than two lol
What is your biggest turn off?
Rudeness, lack of hygiene and someone who is disrespectful
What is the best sexual compliment you've received?
I give the best head ever, and having the tightest prettiest kitty
What's the most times you've had sex in a day?
All day round the clock for over a week
Are you a member of the Mile High Club?
Not yet…
What's your favourite and least favourite sexual position?
My favourite is missionary because I can really let myself go. My least favourite would be anything with my legs up on the guys shoulders. It feels unpleasant. I don't gain anything from sitting bolt upright on top either.
What do guys on Cam usually ask of you?
Big tits or ass shaking
How often do you think about sex?
All the time
Does penis size really matter?
Well… all penis is good but If there's a few extra inches I'll take that too lol
What is your erotic fantasy?
Being filled up before going out and chatting to another guy while I leak.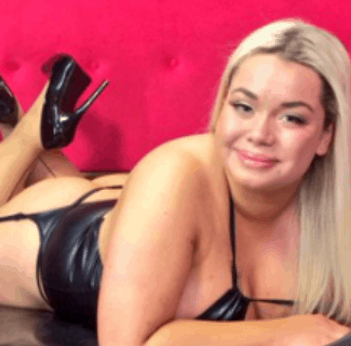 Wow! This babe sure isn't afraid to explore her wild side! She knows what she likes and she isn't afraid to seek pleasure in every place she can. I admire that in a woman! If you don't book a cam session with Saskia you're an utter fool because I guarantee you'll have the time of your life! Check out Saskia Babestation Cams profile and give yourself a treat!