Our gorgeous Preeti has more up her sleeve than you'd imagine guys…
When I took the time to get to know Preeti during an interview I did with her recently I discovered that this lovely piece of ass, with a fine body and even better tits, has a lot more to her.  Preeti is actually a fully qualified hairdresser believe it or not – in fact she's what they call a "colour specialist!"  You see what I mean, there is life before Babestation, and Preeti seems to have lived it.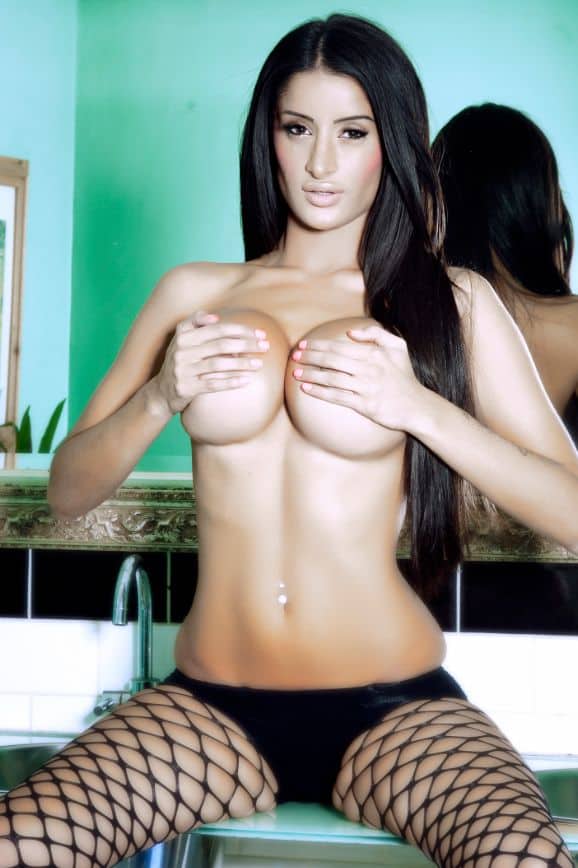 However, we are eternally grateful to those "lad mag" guys who managed to scout Preeti and her sister Priya for some modelling work, because without them we wouldn't have her on the number on Babe channel in the UK would we?  What a nice lot they are…  Well, we've got her now guys and you can't have her back!
Preeti is one of those Babestation girls that you simply know will be around for a while.  She has already been with us for more than three years, and we're looking forward to at least ten more years out of her!  I know she's got the fanbase.
Share your thoughts on the lovely Preeti with us by leaving a comment in the box.
Babestation – Showing you what our girls can do!