Are you trying to find older and more seasoned ladies for a special occasion? Babestation MILFs is the perfect place to start. These ladies are more than just lovely; they've played the game for years.
Choosing just 5 Babestation MILFS was a difficult decision, so please comment below and let us know what you would choose? Who are the people we've forgotten?
1. Lilly Lane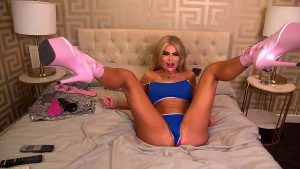 One of the top Babestation British MILF porn stars is Lilly Lane. She has a large fan following and her shows are always popular. Lilly Lane is known for her energetic attitude and love for talking dirty. She also loves to tease and please her viewers, making her shows very naughty and exciting.
2. Sarah Louise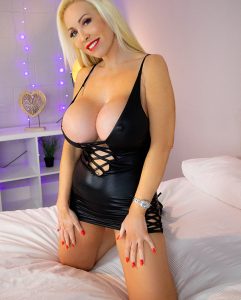 One of the top Babestation MILFs is Sarah Louise. With her stunning looks and undeniable sex appeal, she is sure to captivate any viewer. Sarah is also known for her sense of humor and fun-filled attitude, which have made her one of the most popular MILF stars on Babestation.
3. Sarah Daniel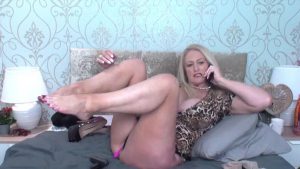 The third top Babestation MILF on our list is the stunningly beautiful Sarah Daniel. One of Babestation's most popular British MILFs is Sarah Daniels. Sarah has been in the adult business since she was 18 years old and has done it all, from girl-on-girl lesbian pussy play to boy/girl big ass licking.
Sarah Daniel's career has taken various promiscuous twists and turns since her early days, when she was one of the first naked dancers on the Stringfellows stage and appeared nude as a model in The Sun's page 3 and Daily Sport pages.
4. Maxie Rhoads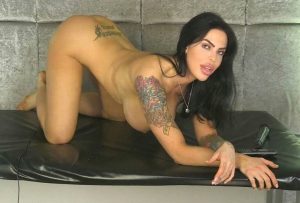 One of the top MILFs on Babestation is Maxie Rhoads. This blonde bombshell is known for her natural curves and passionate personality. Maxie loves to explore different fantasies and role-play scenarios during her shows, which are always exciting and filled with sexual energy.
Viewers can expect to see Maxie in lingerie, using toys, or even wearing costumes and nylons during her live shows. As an experienced adult performer, Maxie has a passion for stockings and heels, which she loves to show off in front of the camera.
5. Natalia Forrest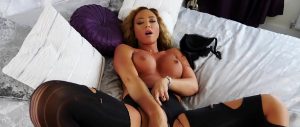 One of the top Babestation MILFs is Natalia Forrest, a British MILF with over 10 years of experience in the industry. Natalia Forrest blonde babeshows MILF, is an expert at pleasing her viewers, always delivering passionate and enthusiastic performances filled with humour and sensuality.
So if you're looking for an unforgettable experience with one of the best Babestation MILFs in the business, be sure to check out blonde MILF stunner Natalia Forrest's striptease shows.
Natalia has a number of more hardcore videos in the VIP members area, where you can watch he masturbate with her favourite sex toys.
How to find the best Babestation MILF Cams for you?
When it comes to finding the best Babestation MILF for you, research is key. Look into different MILFs and their profiles to find one that fits your interests and preferences.
Babestation offers a range of search filters to help you find the perfect MILF star for your fantasy. These filters include age, nationality, body type, hair color, and more. Additionally, you can filter by kinky preferences such as BDSM, domination, dildo and role-play.
Babestation Milfs Videos
I'm sure there will be many people watching this video who very sorely miss Dannii Harwood babeshows. This blonde Babestation stunner was a staple on the show for many years and was one of our most popular performers of all time.
When it comes to naked Dannii Harwood videos and images, we have a good chunk of it going back over a decade and it's all content that you won't find anywhere else – find it in our Babestation VIP members area.
Watch blonde UK MILF Stella Paris shake her big tits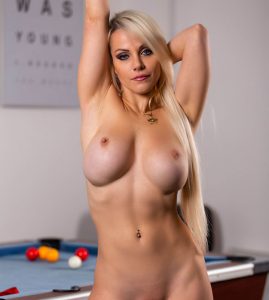 One MILF star that fans can't get enough of is Stella Paris. This blonde bombshell has big tits and loves to show off her curves in her videos.
Small Tits Stella Paris Talks Fetishes
Watch British MILF Brunette – Kimmy Lopez Oily Big Tits!
Watch Blonde British MILF Bunny Saint
UK MILF Galleries
Babestation is not just about blondes and large breasts. From sexy eighteen-year-olds to experienced older women, we've got a range of ages and types. Dirty Wives, a program featuring such beauties as Nikki Lord, Sarah Daniels, and Lynda Leigh, was even created to appeal to older women's admirers.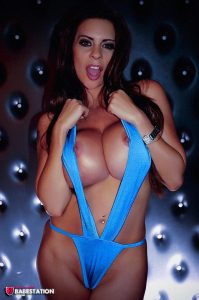 Linsey Dawn McKenzie a British Glamour Legend. Any live babeshows fans over 30 will know all about Linsey Dawn McKenzie! This Surrey-born model and TV personality began her career back in the 90s, posing topless & nude for The Daily Sport and Page 3 in The Sun, before going on to shoot more hardcore porn with some early British XXX porn studio
Live Babeshows MILF – Karina Currie Babestation Legend gets fucked.
English MILF Leigh Darby -Leigh Darby is a 40-year-old British porn star and MILF who was born and bred in Manchester, Northern England. Leigh is one of tallest female porn stars out there, standing at an Amazonian 5'11 without shoes on.
Tanya Tate MILF British porn star.
Lynda Leigh -British Porn Star MILF – Lynda Leigh
UK Milf Porn and WebCam Stars
Studio 66 TV had version of dirty wives which they called Cougars staring ex Sexstation Girl Charmaine Sinclair as well as Faye Rampton, Lucy Gresty and Tara Spades threesome
Heres some photos of Babestation's sexy Milfs if you want to see more become a VIP and get the XXX and video content including pussy licking, and anal sex , dick masturbation, fetish, orgasm, cock ejaculation and latina MILFS compilation.
Dirty Wives: Mature Babestation MILF Babeshow
Dirty Wives was one of the themed night shows which Babestation trialed on Freeview Channel 97 starting in late 2011.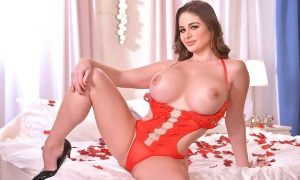 Cathy Heaven – Top UK MILF Pornstar
Cathy Heaven is without a doubt the reigning queen of hardcore porn legends. X-Rated superstarlet, a European brunette, is recognized for her particularly filthy hardcore insertion sequences in over 100 XXX films. Cathy Heaven is the star of titles such as "My Sexy Big cock Boss Likes Anal," "The Old Fuck," "4 on 1 Lesbian Slut Gang Bangs 3," and "Latex Milf Wank Thing" for those who haven't seen her adult films.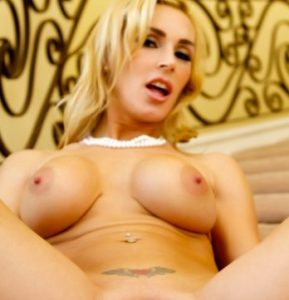 Tanya Tate – MILF Porn Video Director
Tanya Tate is a sexy Mature MILF porn queen and porn director, born in the UK 31st March 1979 but later moved to America to further her adult career. Tanya first began her adult career in 2009 when she started shooting and writing a column for British adult magazine Ravers. Her big tits, tall slender frame and long legs made her appealing to the masses and she started getting regular bikini glamour, lingerie and art nude work.