You may remember a few weeks back I wrote a blog introducing you to our brand new blonde babe, Amber Jade. After her tell-all interview we were inundated with emails from fans just dying to find out when Amber would be starting. Well, the wait is finally over as TONIGHT is her very first night on Babestation!
I spoke to Porntube star Amber Jade earlier to find out how she's feeling and what she is most looking forward to tonight. Here's what she said:
I'm looking forward to meeting the other girls, I'm such a fan girl! I am also looking forward to making new fans and most of all…taking that famous Babestation picture with the pink background!!
This girl is absolutely bursting with energy and as you can see she cannot wait to get started. I reckon we'll get to see lots of girl on girl action too as Amber has previously stated that she is also a lover of the ladies. She's certainly a girl after my own heart!
I must say, it's bloody nice to have some fresh new talent in the studio, especially when they are as fun and as cheeky as Amber Jade. I almost wish I was back in the studio myself as I would have loved a bit of screen time with this sexy babe.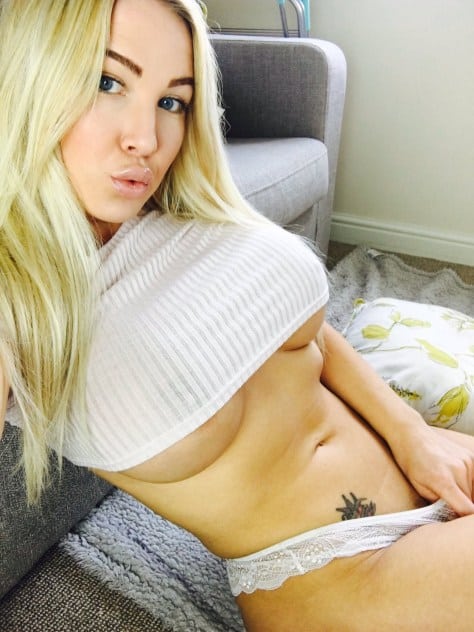 Amber Jade will be on Babestation TONIGHT and TOMORROW from 10pm until 4am. Be sure to tune in guys! You will not be able to resist her perfect round ass, big boobs and come-to-bed eyes.
In case you forgot to catch her previous interview, here it is: Introducing Hot New Blonde Amber Jade