If you're after a stunning, toned brunette then look no further than the gorgeous Sabrryna. This exotic beauty has been a regular fixture on Babestation Cams since September last year and has already amassed a huge fan following in that short time. Romanian born model Sabrryna is being hailed as the 'queen of cam' due to her overtly
sexual nature and I was about to find out just how far this babe is willing to go to please her fans.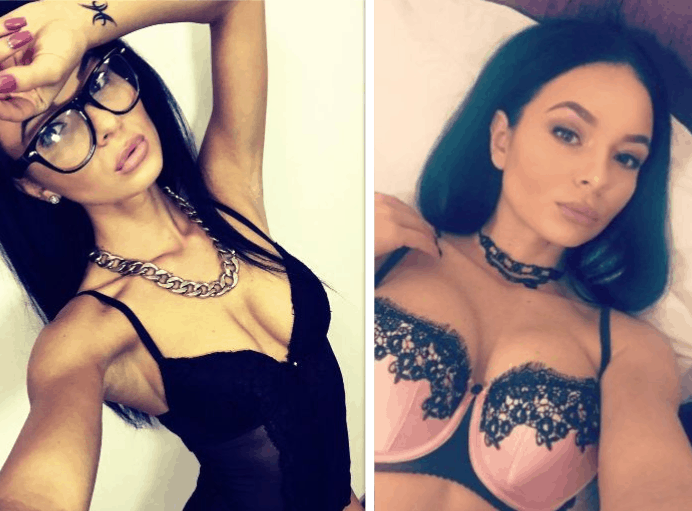 I was lucky enough to get an interview with Sabrryna and she is certainly one sexual dynamo; here's what she had to say:
When did you first start working on Babestation?
September 2016 so I'm still a newbie
How did you get into glamour modelling?
I first started working as a cam girl 3 years ago, while I was still in Romania. I just love feeling spoiled by my fans.
Have you ever performed a pole dance or strip tease?
Oh yes, I love stripping, dancing and twerking. The guys that visit me on cam will know what Im talking about!
Favourite lingerie?
Black stocking all the way
Favourite sexual position?
I love doggy style
Describe one of your most memorable moments whilst performing?
I once came 5 times in a row. I wont ever forget that!
Do you prefer sex indoors or outdoors?
I'd have to say Both. Although I wouldn't recommend having sex in the Mediterranean Sea: TOO COLD AND TOO SALTY lol
Where is the most unusual place you've had sex?
In an elevator
What's on your sexual bucket sex?
1. Sex in a jacuzzi
2. Sex marathon: I want to cum 10 times in a weekend
3. I need a sex swing!
Do you like to roleplay?
I love to roleplay! Recently I've been getting turned on at the thought of an older guy taking charge of me.
Do you have tattoos?
Yep, a little one on my left wrist
Do you have any unusual hobbies?
If getting horny in unusual places is a hobby, then YES
Do you have a favourite fetish?
I think the one where I'm playing with myself looking at you wanking
What do you look for in a man?
Tall, Tattoos, Big cock
What are you your best features?
My eyes, ass and mouth
What do you like to wear when you go out?
I like to show my figure off in a tight dress or a sexy nude jumpsuit
Are you a member of the 'Mile High Club'?
No, but never say never!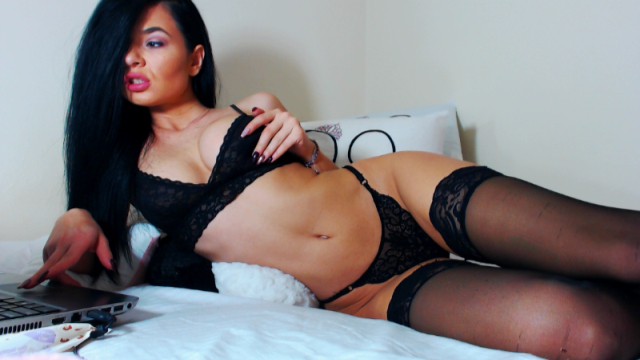 See? What did I tell you?! Total fox right? This babe just exudes sex appeal and has a down to earth, endearing personality to boot. She's the total Package! To book a no holds barred webcam show with this siren, simply click the link and get cracking. You won't regret it!