This month's winner of the Babe Of The Month for March is the curvacious, Ashlyn Shaw.  She's lead everyone in the amount of credits scored by having her webshow users top-up and tip her Gold Shows or sending a buzz to her vibratoy,  many of whom interacted with her through babecall and put her to the top of the leaderboard.  You may recognise her from her appearances on other babe channels, Xpanded and Studio 66 but she's here now and we love seeing her hot naked performances both on pervcam and on babenation and the other nighttime live babeshows.
Babestation: Ashlyn, you're Babe Of The Month for March! Congratulations, here's your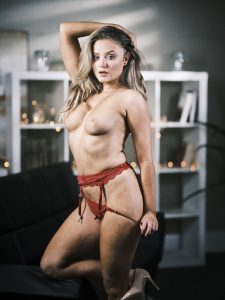 first question… How long have you been doing cams for? (including before BS)
Ashlyn Shaw: 3 years
Babestation: How would you describe one of your cam shows in 5 words?
Ashlyn Shaw: fun, hot, sexy and flirty
Babestation: How did you get started with BS Cams and what do you like about it compared to other cam sites?
Ashlyn Shaw: I found babestation cams as it's the biggest cam site in UK and I find the audience who use it are so much more diverse, fun and I like how it's quite exclusive.
Babestation: What's the strangest request you've ever had on cam?
Ashlyn Shaw: Definitely guys into humiliation.
Babestation: What's your favourite type of show to perform on cam?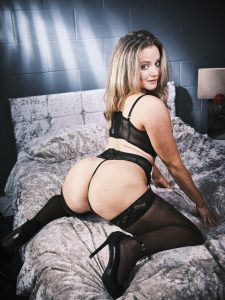 Ashlyn Shaw: Just, I love finding people I really connect with making our show together hot and when someone controls my vibratory drives me wild.
Babestation: What have you always wanted to try on a cam show but never had chance to do yet?
Ashlyn Shaw: TBH I've experimented a little but always love new suggestions and surprises.
Babestation: And finally, what's your message to your fans who may be reading this?
Ashlyn Shaw: Just want to say a big thank you to all my fans/and friends for what we share,  and how amazing you all are