I really need to up my game because until now I never even knew audio porn existed. If like me, you are totally naive to the world of audio erotica, allow me to explain in this article: As we know porn plays is a massive role in peoples sex lives. It isn't only single people who enjoy porn, couples also enjoy watching porn together and for those who are not into traditional style porn AKA visual stimulation, there is audio porn.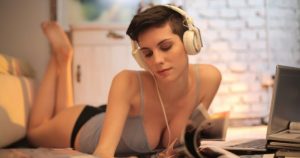 There is a huge selection of audio porn on the market these days and it has really taken off. Reddit has become a popular site for this kind of content and the babeshow forums have threads all about calling the shows over the last couple of years. With people caring a lot more about sexual wellness, it has opened peoples minds to the idea of more intimate erotica and there's isn't anything more thrilling than getting lost in a story. Erm, I can think of a few things more thrilling…
So what exactly is audio porn I hear you ask?
Well it's basically XXX stories read aloud. The stories span a range of topics such as romantic sex, BDSM, feet worship, lesbian and stories for LGBTQ+ couples and everyone in between. You could even get sex chat between two characters. While some people are visually stimulated, many others are incredibly aroused by dirty talk. In fact out of 100 people surveyed, over half said they preferred audio erotica. Arousal starts in the brain so it makes sense that people like to fill in the blanks and use their imagination when listening to erotica.
Babestation is building it's own series of Audio Porn features, which can be found in the video page.  The first title is written by Karina Currie and called, 'All Tarted Up And No Cock To Blow'
Here are some of the best audio porn apps we have found: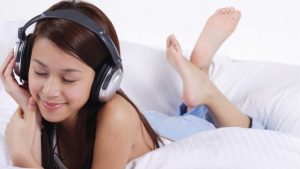 This app started out as a sex blog but it now features everything sex related such as naughty illustrations, short stories and published erotic novels. Now, the site's female owner has expanded into audio porn, where she reads out the erotic stories herself.
This app is free to download but you'll need a subscription to listen to the audio porn. The app features a full range of audio porn scenes, all voiced by actors, and some that also include a first-person narration.
I'd like to see some of our babes voicing XXX stories and audio porn. Wouldn't that be something?! Until that happens, why not join them live for some one on one porn phone sex by joining babecall now!