Babestation Sex Machine
By Mr P
Here at Babestation we are always looking for ways to bring more excitement to the Babestation fans bringing you the best in adult entertainment and webcam action.
Pervcam and sex toys have proved very popular with the babestation fans, plus the babes love it when you buzz their pussies (and their other holes!)
When someone told me about the Lovense Sex Machine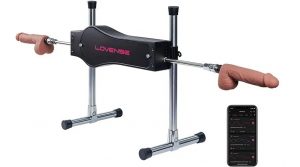 "Looking for a new way to spice up your bedroom play? Check out the Lovense Sex Machine! This versatile tool can be used by both men and women for a variety of different fun and naughty activities. With an adjustable stroke length, angle, and height, you can customize your experience to suit your specific needs. Plus, the double-sided thrusting design means that you can get twice the fun out of this bad boy! And if that's not enough, it also comes with 2 silicone toys that are perfect for those who like heavy-duty play. So what are you waiting for? Get your hands on a Lovense Sex Machine today and let the good times roll!"
As well as being designed for home use.
It's super designed for webcam:
"As a webcam model, one of the most important things you can do is invest in high-quality sex toys that will help you deliver an unforgettable show. And when it comes to Sex Machines, there's no better option than the Lovense Max 2. This powerful and versatile machine can be used for a wide range of activities, from masturbation to couples play. And thanks to its Bluetooth connectivity, it can even be controlled remotely by your viewers! Whether you're looking to add some extra excitement to your shows or simply want to make sure your audience always has a good time, the LoveSense Max 2 is the perfect Sex Machine for webcam models."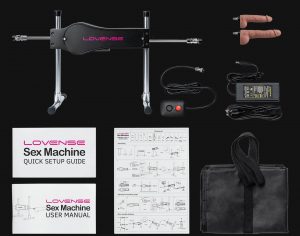 "I immediately approached the bosses and urged them to try it. We ordered one from our unique supplier in Amsterdam after carefully consulting with the ladies to ensure they would be happy using it."
Unfortunately, would you believe it there was a waiting list! There sure must be a lot of people wanting this machine plus Covid and Brexit didn't help matters.  Looking for a way to spice up your sex life? Then look no further than the Lovense Sex Machine! This innovative sex toy is sure to get you excited, and it's perfect for couples who want to explore new and naughty experiences together. The Sex Machine comes with a variety of attachments that can be used for different kinds of stimulation, so you can find the perfect one for you and your partner. Plus, the Sex Machine is remote-controlled, so you can let your partner take control of the fun! So why wait? Get ready to explore your wildest fantasies with the Lovense Sex Machine!
"Finally, the long-awaited day arrived when the postman brought our new toy to  the studio. We all admired its sleek beauty and its graphic display. The girls giggled as they peeked behind the door into the tech room, while our engineer carefully assembled it together."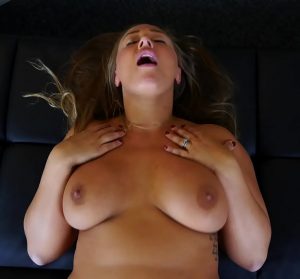 But that wasn't the end of it.  We then had to get the programmers to connect the Sex Machine to our Babecall software. And that was another feat, but we stop at nothing for you Babestation fans.
By the August bank holiday the Sex Machine was ready to be tried out but who would be first?  Well step-up Ms Beth Bennett ready to give the Sex Machine a full workout.
And sure, enough the Sex Machine proved popular with both the babeshow fans and with the girls. Lucky me I get to manage the list of who can book the machine for an exciting webcam show.
Beth isn't the only one who loves a fuck machine, how about Abby B Fuck Machine!
See loads of fuck machine pics and videos by joining the Babestation VIP members area.
Find out who's trending at Babestation right now!