OnlyFans started back in 2016 and is a place for social media personalities and artists to post digital merchandise such as video clips, photos and other content. Fans of these 'influencers' can then subscribe to this content for a small monthly fee. It's very interactive, with text messaging and tips services between creators and fans. Since it began, it has grown to an incredible size with (at the time of writing) over 60 million users and 750,000 content creators. It's easily the biggest website of it's type in the world.
OnlyFans was originally set up for people in the public eye e.g. models, dancers, actors, singers, artists, comedians, even personal trainers. It has now also become a particularly valuable tool for those who work in the adult industry, allowing them to connect with their audience in a way that gives them ultimate control of how and when they interact with their fans.
One stand-out success story involved ex-Babestation babe Dannii Harwood, who made headlines in March 2020 after becoming the first Brit to earn over £1 million by selling her naked pics on OnlyFans. A huge achievement in itself but even that story was dwarfed recently by the news that actress Bella Thorne recently broke records on the site by reaching over $1 million inside 24 hours after she signed up and started selling nude pics for $200 each. The backlash from this meteoric rise was that many of the pics she sold were apparently not as advertised and fans have demanded their money back.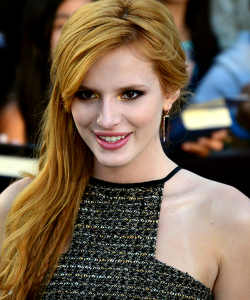 This fiasco with Bella Thorne has led to many other models making somewhat legitimate complaints – the controversy led to OnlyFans putting a cap on the amount models can charge per tip or paid post, meaning many can't earn what they were before. OnlyFans, it was reported, insists they were planning on implementing the rule change anyway.
None of this, though, takes away from the fact that the market has grown exponentially, changing sex work forever will continue to do so. Girls like Dannii Harwood and Bella Thorne represent key milestones in the evolution of subscription-based, content driven websites. It will be interesting to see what comes next for OnlyFans, especially during current times with fans more likely to stay in and turn to these kinds of sites for updates directly from their chosen creators.
The dynamics between OnlyFans and the models who work for them is constantly shifting.  Check out this story by the Financial Times about OnlyFans embracing it's soft-core future.