Babestation VIP members get a huge range of benefits that regular fans of Babestation don't get access to.  You can get unlimited access to the full archive of Babestation's pic and video content featuring babes that have appeared on our live babeshows since the beginning of Babestation's 19 year lifespan.  You also get exclusive entry to a special live Babestation X performance once a night.
Find out what we've got for you in this week's list of updates.
29th November – Sabrina Jade – Hot, Solo on the Massage Table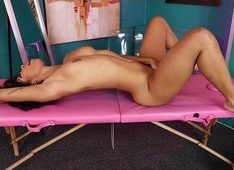 Sabrina kicked off this week's Babestation VIP updates yesterday with her new release, masturbating naked on the massage table.  Join up now to see that one, it's waiting for you.
30th November 2021 – April Jones – Classroom Dildo Sesh Video & Black Lingerie Pics
Two offerings from April Jones, the first an all out open leg dildo fucking session in the Babestation classroom and the second an equally dirty pic set which sees April strip from her lingerie to get fully naked and show you everything.
1st December 2021 – Elena Blue – Any Sole's A Goal Video
All you feet fetish guys, this one's for you as Elena plays with her feet and gives you plenty of sexy close ups for you to enjoy.
2nd December 2021 – Hannah C – Classic pics – Floral Dress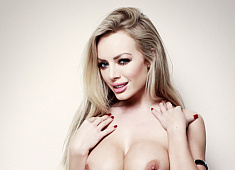 Taking a trip back to the early days of Hannah C with this classic pic set dropping in the Babestation VIP area this Thursday, no less sexy now as they were back then.
3rd December 2021 – Poppy May – Office Striptease video & Black Lingerie Strip pics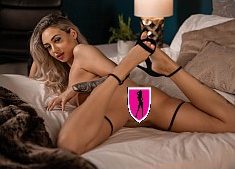 Double drop from Poppy May with a video and pic set, both full frontal, fully naked, playing with her pussy and showing you even more than that! Wait till you see these!
4th December 2021  – Georgia Brown – Masturbating Maid video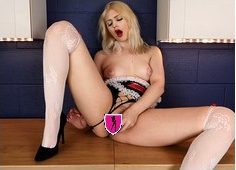 Sweet Georgia Brown ain't as sweet as you think and you'll see why when she strips out of her sexy maid outfit and proceeds to masturbate herself with XXXtreme viger all over the kitchen side.
5th December 2021 – Tashie Jackson – Office Babe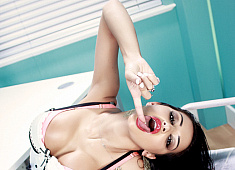 Another classic pic set featuring ex Daytime babe Tashie Jackson stripping and teasing you.