What Makes Up British Porn?
If there's one thing that separates the UK from most other democracies, it's the country's historical approach of adult entertainment. Most liberal nations legalized hardcore pornography in the 70s and 80s, but the British didn't think it was right. With stringent obscenity laws, including the prohibition of selling hardcore porn content, it's was once deemed that British porn is dead. Well, that's not entirely accurate.
The weirdest thing about the state of pornography in the UK is that there seems to be a strong inclination towards the prohibition of hardcore material in DVD and video form. However, you don't see that level of strictness in the websites and even magazines. In other words, porn on the web isn't as restricted as one would expect, considering the tight leash on DVDs and videos. Anyway, it's good news for any porn fan living within the UK as it means that they don't get that much scrutiny when they consume porn online.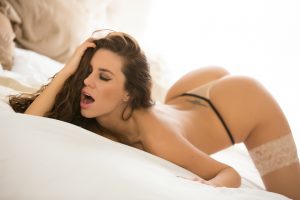 British Porn Today
Like most other countries and regions, the British porn industry is thriving. And no, it isn't only because of the pandemic where people get to spend a lot more time browsing their phones and computers for adult entertainment. The rise in pornographic content consumption in the UK doesn't come as a surprise, but the lenient laws towards it certainly play a part. Today, the industry is thought to be worth around £1 billion. Describing it as "impressive" is quite the understatement, especially when you realize that the entire porn industry is worth £20 billion.
So, what comprises British porn? Let's dig in…
British Mature Porn
British mature porn comes in many forms, but the main idea is to showcase voluptuous, hot, and easy-going moms and even grandmas having sex with just about anyone. The beauty of mature porn with an English twist is that you're treated with high-quality scenes, not just any mature girl or guy. This genre also happens to be one of the most extensive, offering a wide array of subcategories. So, if you're someone who fancies a naughty mom or a mature wife looking for a young dick, British mature porn should provide more than enough entertainment for you.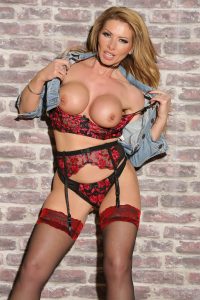 British MILF Porn
It wasn't long ago when the MILF porn phenomena took the industry by storm. Today, every porn fan has had a share of this exciting adult entertainment content. British MILF porn takes it to another level for every porn fan's viewing pleasure. You'll find a wide array of MILF videos featuring mature models who are more than capable of keeping up with younger stars.
British MILFs know how to tickle your fancy, and we're sure we aren't the only ones who find these "old but gold" models to be the industry's more attractive. MILF porn with a touch of British flavour is versatile enough to include sorts of themes and scenes. You'll see young lads giving it in the ass, hot moms looking for a younger dick, and teachers stripping naked for their students.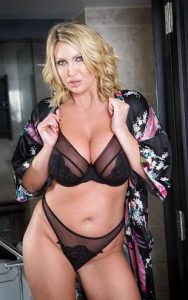 British Teen Porn
Porn will never be the same when there's no "teen" category. Back in the old days, we liked to call this niche as "barely legal," and you probably know the reason. A recent survey conducted in the UK found out that over 50% of those who openly admit to watching porn look forward to anything that showcases teen and young stars and models. Well, it isn't that much of a surprise considering that British teen porn offers some of the finest porn stars out there. 18+ British XXX movie stars offer one of the best and diverse selections on the web. If you haven't explored British teen porn before, then you're missing out on something big time.
Teens are a staple in British porn, just like other places. European teens, including Brits, have this distinctive aura in them that will make you want for more. You'd be surprised to find a boatload of content on British teen porn.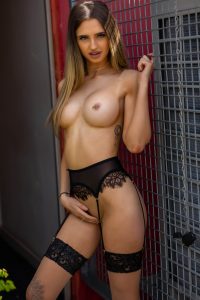 British Amateur Porn
Just some interesting information about amateur porn: the UK, along with Ireland, spends the most time on amateur pornographic content in Europe. It does not say that people in the UK only watch British amateur porn, but it does tell you that the interest is there. Therefore, you'd also expect British amateur porn content to be superior in quality.
Amateur porn is in a league of its own when it comes to a loyal following. The content featured in this genre is unique because it veers away from the usual studio set up with all the fancy makeup, camera, and lighting. British amateur porn showcases a pure and natural sex scene where the models don't have a big name and experience. The reason why amateur porn remains one of the most popular genres in adult entertainment is that the videos epitomize what sex is in the real world.
The likes of Katy Jayne, Brooklyn Blue, and Ella Hughes started as amateurs, but they're among the most bankable porn stars in the British market. It's a testament that British amateur porn is increasingly becoming the most-watched category in this part of the world.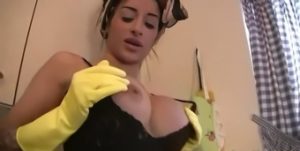 British Chav Porn
British chav porn gets the nod for the most controversial porn category to date. The title once belonged to taboo porn, but chav takes it to the next level when it comes to the sensitivity of the concept or subject. There's a steady increase in the number of British porn fans who crave for "chavs," the term given to porn that seemingly focuses on working-class women for sex. The models usually are seen wearing shell suits, hooped earrings, and caps, where the male counterpart belittles or mocks his partner as they do hardcore sex. The idea of British chav porn is to humiliate the girls while performing sex.
British Vintage Porn
We want to describe vintage porn as something that was created or produced from 1970 to 1980. Pornographic films at that time were produced using cheap videotape and low-quality camera recorders. But that is not to say that those films are nothing but rubbish. You'd be surprised to learn that there's a ton of British vintage porn material that has withstood the test of time and are still available for streaming and downloads over the web.
The digital age changed the adult entertainment industry for the better as there now is a more sophisticated way to produce, distribute, and sell porn. However, there's always something that must step aside. In this case, it's the DVDs and videotapes. Fortunately, we still can get our hands on those British vintage porn videos through several websites that still offer them. And yes, millions of porn fans fancy the classic scenes.  Check out classic old Babestation shows in the VIP Members area.  Also keep an eye on when new updates are added by clicking those links!
British Lesbian Porn
Even with the rise in fame of chav and taboo porn, let us not all forget that lesbian porn was once considered anathema, too. Times have indeed changed, and so is the preference and need for porn. We've grown accustomed to men having sex with women. But lesbian porn is not to be denied when it comes to popularity. Women have become more open to their sexuality and preference, and no one's taking the issue of being lesbian these days.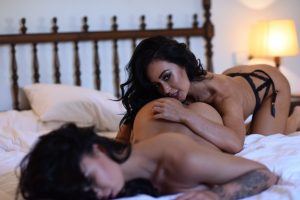 British lesbian porn accounts for a significant percentage of the market. Girl/Girl scenes and videos featuring British women flood the tube sites as well as premium porn sites. There's always been a unique satisfaction associated with two women pleasuring each other, and that's the reason why lesbian porn always will be a mainstream adult entertainment option. It's no longer just about deep penetration and rough sex between a man and woman. With lesbian porn, the emphasis on showcasing the excitement of a girl-to-girl action.
British XXX content is one of the finest in the world. It's not only because of the accent and the glamour of British babes and porn stars; it's more on the propensity to create topnotch quality content.