We've been getting to know Cali Garcia on the show and we'd like to tell you that you'll be able to see her profile on the Babestation website…
Cali is a wonderful young woman with a hell of an appetite for life.  If you haven't called her on the show yet then it's about time you did really.  Just take a little look at this picture and tell me you're not as hard as the bully from school… This is one tasty little minx you're not going to be able to put out of your mind.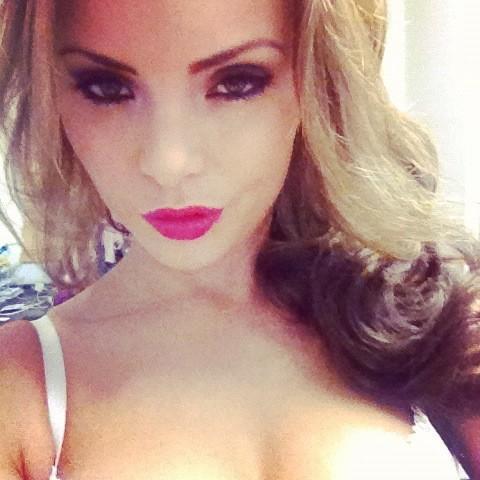 When she's not on the show you'll more than likely see Cali in the gym, shopping or out on the town with her girlfriends partying all over the shop.  Cali has an appetite for life and a love of everything exciting.
We'd be very interested in hearing what it is exactly that floats your boat about Cali; you can leave us a comment in the box if you like.  When we asked Cali what we thought her best feature was she told us it was her "peachy arse!"  We're not going to argue with that.
Remember that you can get all our Cali Garcia content, including photosets and see her full bio on the Babestation website.
And don't forget you can see her on the show tonight too!