Imagine the scene boys, you get home from a hard days work, walk up to the bedroom and you find Ella Jolie in this cute little underwear set wriggling around on the bed waiting for you!
See that cute little bum and pert tits as Ella Jolie toys and teases you.. doing what she does best!
She's always open to suggestions when it comes to bedtime fun, what would you do?
Click here to see the full photo shoot (and much more) on Babestation
Check out this free picture, then get over to Babestation to see the full set: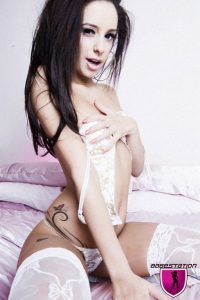 Head over to Babestation to catch all of our amazing sexy girls.