Have you ever wondered what goes on behind the camera in the porn industry? We sat down with Babestation girl Emma Leigh, a well-known adult performer, to get an inside look. From her early life and entry into the industry to her thoughts on balancing personal life and career, In this Emma Leigh reveals all interview, the interviewer conducts an interview with a porn actress. They discuss various aspects of her experiences in the industry, including her preferences and experiences on set.
She shares that she sometimes orgasms during scenes, depending on the guy and her mood. She also mentions her preference for romantic scenes with a bit of choking. When asked about penis size, she expresses a preference for larger sizes, believing it enhances performance. The actress jokes about her upcoming interracial scene, referring to it as moving to the "dark side." She reveals that her family knows about her career and is supportive. Lastly, she shares a memorable moment of falling off a tractor during a scene.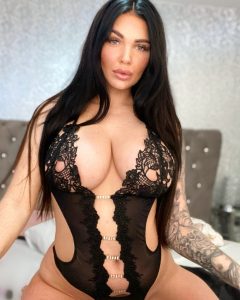 Emma Leigh Early Life and Entry into the Industry
Emma, born in 1992, hails from Basildon, Essex. She is incredibly attractive British mature porn star and one of the top ranking British porn stars on Pornhub.
Emma Leigh embarked on her adult film journey at a young age, bravely choosing a career in the adult entertainment industry. Rising quickly to fame, her entry into the industry was shaped by her early life experiences, setting her apart from other performers.
"Do Porn Actresses Really Orgasm on Set?"
Emma Leigh reveals the reality and challenges of working in the adult film industry, sharing valuable insights into production processes, professional dynamics, and debunking misconceptions.
Balancing Personal Life and Career
Maintaining a personal life while working in the adult film industry presents unique challenges. Emma Leigh shares strategies for finding balance, setting boundaries, and navigating relationships in this juggling act.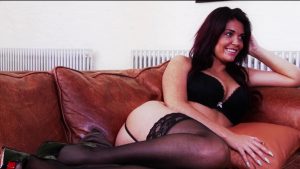 "When Porn is a Family Affair: How Emma Leigh's Loved Ones Support Her Career"
Transcript taken from the above Interview video:
Interviewer (00:01:48) – Um, do your family know you do porn?
Emma (00:01:50) – Yes.
Interviewer (00:01:51) – And they're cool with that.
Emma (00:01:52) – They're fine with it. It was like, fine, but okay. They're okay with it.
Interviewer – They're cool, right?
Emma – Yeah.
Emma (00:01:58) – Yeah.
Interviewer –  Okay.
Interviewer (00:01:59) – So what's the weirdest or unpleasant or funny or strange thing that has ever happened to you on a porn set? Anything unusual or funny story you can tell us?
Emma (00:02:14) – Um. I fell off a tractor once. What? I had to do a scene in a tractor, and. Yeah, then I had to, like, walk this wholesale, and then I fell over and then I fell off the tractor. That's probably the worst thing. Apart from that. No, not really. Any accidents?
Interviewer (00:02:34) – In fact, it's already strange thing. It was.
Emma (00:02:36) – Really not. It was strange. It was an outside scene, and I was wearing literally all riding stuff. I had to have. I had a horse and everything. Yeah. And then I fell off a tractor with Mark that was with Mark Rose. And it took all day and all night to shoot. And literally we had to. It was just a nightmare. We're still shooting like 10:00 at night, and it was pitch black and we got to pretend it was daylight in a stable.
"Size Matters: Why Bigger is Better According to a Porn Actress
The adult film industry recognizes the significant role the audience plays in shaping its content. Emma Leigh, a prominent performer, values and caters to viewer preferences and emphasizes the need to adapt to changing tastes. Audience feedback directly influences the direction of porn content.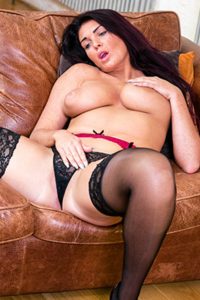 Audience Preferences and Their Impact
Emma Leigh explores the wide-ranging preferences of adult film viewers, shaping content and performer choices, emphasizing market research, and adapting to evolving tastes.
Emma Leigh Babestation Lists
Emma Leigh appears on the Babestation Top Lists for the following categories:
Conclusion
In conclusion, Emma Leigh's journey in the adult film industry has been remarkable. From her early beginnings to her rise as a popular performer, she has navigated the challenges and triumphs that come with a career in this industry. Emma's insights into the behind-the-scenes workings of the adult film world shed light on the dedication and professionalism required to create quality content. It is also fascinating to see how audience preferences play a significant role in shaping the direction of porn content.
Emma's ability to balance her personal life with her career is a testament to her strength and resilience. We have a large number of Emma Leigh nude porn videos. Become a Babestation VIP and watch these and hundreds of other titles which updated daily.
danny d pornography rta block access adult content website label
use family filters of your operating systems search results search engine
safe search settings parental filtering parental controls internet service provider
illegal pornography google browsers adult content sites zoey years of age
time of depiction helena rta label