Yo bitches! I'm back! For those of you that noticed my absence over the past month I am pleased to tell you I have now returned refreshed and revitalised after taking some much needed time out to just do nothing. Some gals take a month off to go travelling but me? I like to sit on my ass and watch TV. Yup! That's what floats my boat….Anyhoo, enough about me, there are much more exciting things happening in the land of Babestation, starting with a brand spanking new IPTV channel! Woohoo! Our new 'Party' channel can be found on Freeview channel 675 and is available to anyone who own a connected Freeview set-top box or TV. Just like Babestation, the new Party channel will still allow viewers to phone in and interact with our stunning babes, it'll just mean you have even more choice! Who could possibly say no to that?! What are you waiting for? Grab your remote and go to Freeview channel 675 and see the beautiful babes just waiting to pleasure you!
Speaking of pleasure, we have some seriously hot live shows going down on BSX this weekend!
Friday 13th October
Tonight Tina Kay flies solo and shows the
babe channel
viewers you don't always need a partner to have a good time. You'd have to be crazy to miss out on on seeing this porn princess showing off her tasty goodies.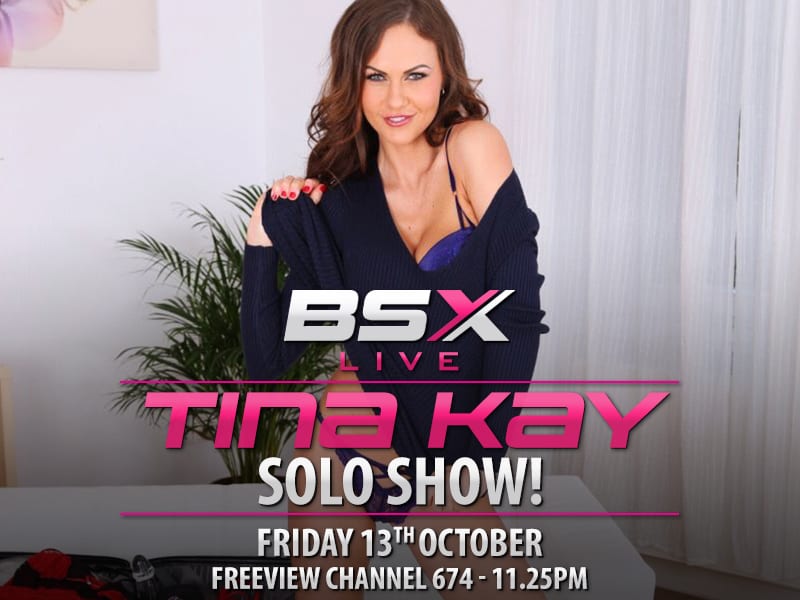 Saturday 14th October
Watch the gorgeous Carmel Anderson and Misha Mayfair go at it in this filthy girl/girl show!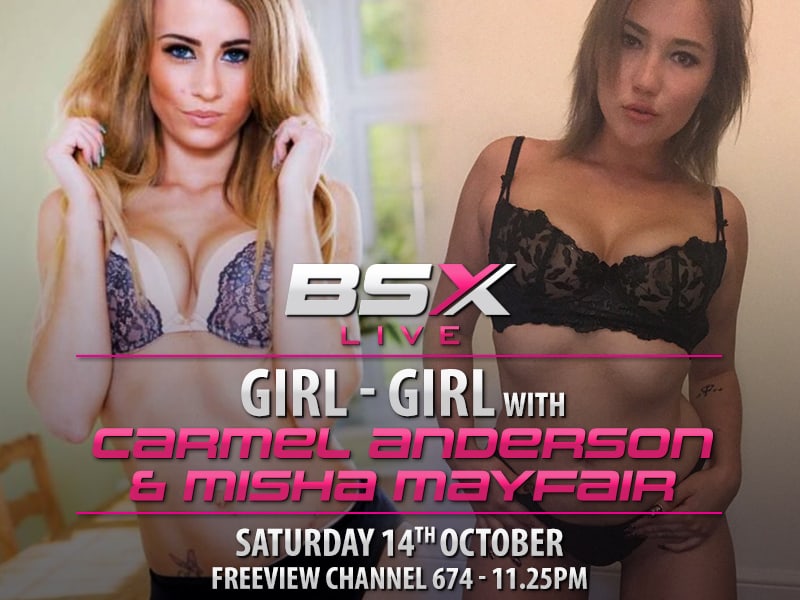 There you have it, boys! Everything you need for a dirty weekend is right here. Enjoy!