Before the internet exploded and gave us porn, we had to get by with searching for our smut in books or at communal cinemas. Porn could once be found in blue movie theatres where you could pay a few quid to view an hour of smut. However, I highly doubt many people lasted the full hour. You could also sneak porno magazines from your dad's bedside drawer which was plastered with women rocking retro bushes and natural big tits. If you were feeling brave you could run down to the newsagents and purchase a top shelf mag. The porn industry's supply chain wasn't as streamlined as it is today.
How about some British pornstar action? <—check out this link.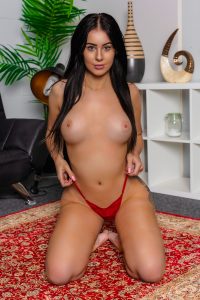 (Check out Amber Paige's feet fetish content and teen phone sex shows on the babe channels now!)
Over the years, porn has always been a driving force behind technological innovations, whether it be in the form of erotic prints or online streaming. It has also played a part in shaping society through its depiction of sex and nudity. But did you know that porn has also played a major role in influencing art? Such as pottery and paintings. Pornography has been present in every medium of artistic expression throughout history and in this blog we are going to delve into the history of porn.
One factor that shaped pornography before the internet was censorship laws. These laws regulated media content across borders and determined what could be shown on TV, in books, and in films. In many countries, pornography was illegal so pornographers relied on underground networks for distributing their content, mainly through mail-order services.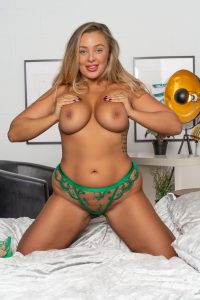 Before XXX Movies
People relied heavily on different types of visual and written depictions of sex before porn videos exploded onto the scene. Blue movie screenings, home TV's and laptops didn't exist back then so people had to make do with other sources of porn such as paintings or erotic fiction. There aren't many people alive today who can remember life before the internet porn boom. Porn as entertainment has been a part of human culture for hundreds of years, with depictions of sex existing since humans could first depict them.
Porn movies have become a huge part of our lives in the past few decades and porn is more accessible now than it's ever been. With the introduction of the babeshows and live sex shows like BSX and Live XXX including milf phone sex and teen cams, you don't have to look too far to get your rocks off. Many of the models on Babenation have found it easier than ever to share their X-Rated content with fans including mature British porn and British chav porn.
Sexy Cave Art
The Paleolithic era is characterised by a lack of agriculture and writing. This period around 10,000 BC saw the emergence of cave painting and drawings of genitalia in many different parts of the globe. Paintings with adult themes first appeared in the Parisian Palais Royal's galleries during the Age of Enlightenment. These works highlighted sexual liberation, and has even been credited with influencing art's development throughout this era. Sexy art has even been discovered on ancient pottery dating from 28,000 to 25,000 B.C. The Moche people of Peru were known to have utilised crockery with explicit scenes as offerings in their rituals because they thought that the world of the dead was completely different from the world of the living. However, this way of displaying porn would die out when people gained access to technology.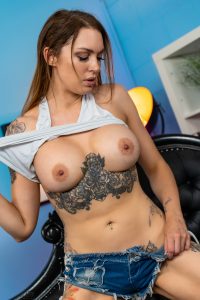 X-Rated Pottery
Examples of X-rated pottery date back to 28,000 B.C. and 25,000 B.C. One example of this kind of pottery is the "Venus of Willendorf," which was discovered in 2002 in Austria. This clay sculpture depicted a woman masturbating with an object. The sculpture is decorated with nipple swirls and dots that represent the woman's breasts. As part of religious rites, ancient Peruvians produced explicit sex scenes on pottery as a tribute to their gods. These scenes often featured anal, blowjobs (fellatio), pussy eating (cunnilingus) and masturbation.
The World's First Men's Magazine
The Turin Erotic Papyrus, which dates back to 1150 B.C.E., is thought to be the first men's publication ever. The sexual positions of men and women are depicted on this ancient relic, along with tips on how to pleasure your lover. Although it was written on papyrus, its articles are compared to those found in "Playboy." It's the oldest known erotic document ever discovered and it gives great insight into the sexual practices of ancient Egyptians.
Greek Dishes
Parties in Ancient Greece were known to get rather hot and steamy. Wine was frequently given in shallow cups called kylixes, which featured sensual images of men at celebrations. Felatio was usually the focal point of these parties. The ancient Greek parties were known to go on for several days and to include a lot of food, drink and fucking. The Romans added a bit of extra flare to their parties. However, the Greeks' passion for partying could never quite be matched.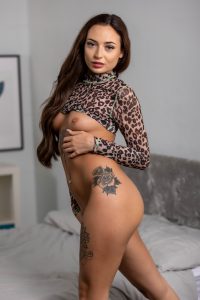 Smutty literature 
Before the internet, porn was a niche within the niche of smutty literature and art. The origins of the word 'pornography' trace back to 18th-century France, where it referred to any material deemed 'abominable' or 'indecent.' Over time, the term has come to describe sexually explicit media of all kinds. It's interesting to trace the development of racy literature and art from classical Greece until the late 20th century. It consists of pieces like Lady Chatterley's Lover (1928).
Blue films
Who remembers the VCR (video cassette recorder). With this device, people could watch porn at home whenever they wanted. This made it even easier for people to access porn. Did you know that the first porn movie was Le Coucher de la mariée. The film was first screened in Paris in 1896, within a year of the first public screening of a projected motion picture.
We asked the Babestation viewers how they managed to get their kicks pre-internet. Some say they used to read graphic love scenes in books and flick through old art books depicting nude women and sex acts.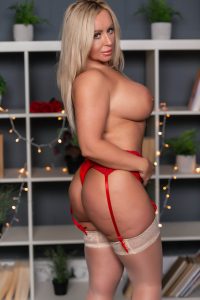 To sum up…
Today, porn has evolved from blue movies and erotic literature to internet porn sites and social media porn accounts. It's no wonder porn is the most popular internet search EVER.
To uncover your own kinks and porn fantasies, head to pervcam to have your own interactive experience with a free British porn star or babestationtv girls. Browse the girl's individual profile pages to find a cam girl suited to your kinks. The cam girls in the schedule are extremely experienced in dealing with all types of XXX fantasies, from bondage and foot worship to squirting and lesbian girl-girl action.
Sign up as a VIP to gain access to hundreds of X-Rated videos and gallery pics.