Are you a fan of Princess Diana? Have you ever imagined what it would be like to experience a fantasy inspired by her? Look no further than Babestation girl April Mae, who has been making headlines for her tribute to the beloved royal.
In this blog post, we will introduce you to April Mae and Babestation, explore the Princess Diana connection that has everyone talking, and dive into what viewers can expect from the experience.
We'll also answer some frequently asked questions about April Mae and Babestation, as well as share reviews and feedback from satisfied viewers.
So sit back, relax, and get ready to experience a one-of-a-kind tribute to Princess Diana with Babestation's April Mae.
Who is April Mae and what is Babestation TV?
Babestation is an adult entertainment company that has been providing adult chat television channel and online site. April Mae is one of the models and performers who work with Babestation, known for her stunning blonde looks and captivating performances.
With a wide range of adult content available, including live chat, phone sex, and webcam shows, Babestation is the go-to destination for those seeking to experience erotic pleasure from the comfort of their homes. Whether you're a longtime fan or just discovering the world of adult entertainment, Babestation's lineup of talented performers, including April Mae, is sure to satisfy your every desire.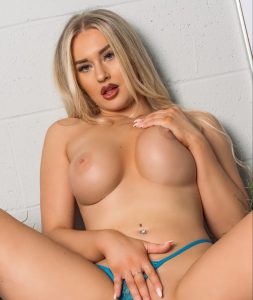 Why is April Mae's link to Princess Diana making headlines?
April claims to be a cousin to King Charle's former wife Princess Diana – and described bragging about it when she was a school girl. Her grandfather discovered the shock ties when he traced his ancestry while building a family tree.
He found his Lawrence line was remarkably connected to the Spencers, apparently making him a ninth cousin to Lady Di.
Talking to the Daily Star April revealed she believes 'People's Princess' Diana would approve of her racy job.
She said: "I remember being in primary school because I would brag about it to my classmates.
Babestation's unique marketing strategy, linking April Mae's family ties to Princess Diana, has successfully generated buzz around her name. The media coverage and social media posts have helped create an aura of excitement and anticipation for those interested in exploring this unique fantasy experience.
What can viewers expect from the April Mae Babestation experience?
Introducing the April Mae Babestation experience, viewers can expect a personalized and intimate connection with the model. With a striking resemblance to Princess Diana, April Mae has generated a buzz in the public eye and captivated viewers with her unique charm.
The Babestation experience allows viewers to engage with April Mae on a deeper level, creating an unforgettable experience that sets it apart from other adult entertainment platforms. Through a variety of interactive features, viewers can indulge in their deepest fantasies and explore all that April Mae has to offer.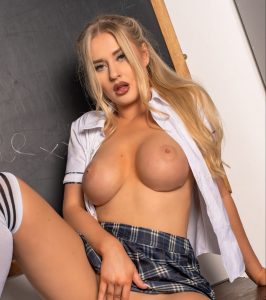 Babe of The Month
In November 2020 April was awarded the coveted Babe of the Month awards and in March 2020 the Cam Girl of the week interviewed for the award April told Babestaion:
"I like matching underwear sets. Pretty much anything that shows a lot of skin"
What turns you on?
OMG, having my feet played with really gets me wet. I don't know what it is about having my toes sucked and massages but it's so arousing. I'm also a big fan of oral
Do you have a fetish?
I love having my feet worshipped and played with gets my pussy wet
What's on your sexual bucket list?
I'd like to suck and wank two cocks at the same time!" Very Naughty
Meet The Hot Babestation Trio Setting Babeshows Alight
For two decades, the Babe show has been showcasing renowned female duets, recently introducing a trio of babes – Amber Paige, Megan Rox, and April Mae. Boasting exceptional abilities and individualities, these ladies are sure to bring the same standard of excellence and entertainment to the show as the previous female duets.
Princess Diana's Cousin, April Mae – College Girl Striptease
Sexy babeshows blonde April Mae takes off her uniform in class. April Mae joined us during the dark ages of COVID in 2020 and since then has become one of the most popular girls on the babe channels. Don't forget there is naked videos of April Mae in the Babestation VIP Members area.
Frequently asked questions about April Mae and Babestation
If you're curious about who April Mae is and what she does at Babestation, you're not alone. As one of the most popular models on the site, fans are eager to learn more about her. Before April became a Babestation regular she was earning a living from dancing in gentleman's clubs.
And although she believes Princess Diana would support her X-rated career, she is not convinced other members of 'The Firm' would be as accepting.
She joked: "I'm not sure I would make a good member of the Royal Family."
"I would be on more with Harry I think and I imagine I would be a bit of a black sheep in that family."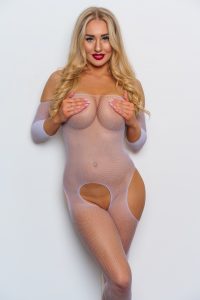 Reviews and feedback from Babestation viewers
Babestation viewers have been raving about their experiences with April Mae, praising her for her captivating performances and charming personality. One viewer wrote, "April Mae's shows are like nothing else out there. Her attention to detail is incredible, from the costumes to the set design. It truly feels like you're watching a real-life princess."
Conclusion
With her stunning beauty and captivating performance, she promises to offer an unforgettable experience to viewers. Want to see what all the fuss is about? Head over to Babestation now and enjoy April Mae's Princess Diana fantasy. Don't forget to check out our reviews section to see what other viewers are saying!