She's a former Studio 66 babe who came over to our fair babe channel when Studio 66 TV went under.  Now Ruby Mae is appearing across all our live babeshows, online on pervcam and streaming on Rampant TV.  See this S66Cams darling give you the hottest cheap phone sex on babenation, simply by registering on babecall.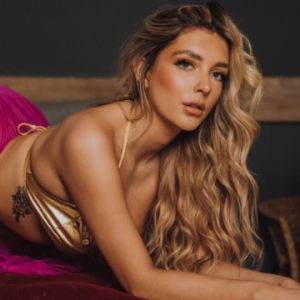 But before you get to that, lets get to know Ruby a little better as she answers the questions in our famous Babe Of The Month interview:
Babestation: How long have you been doing cams for? (including before BS)
Ruby Mae: I started camming when we first went into the covid lock down… so over 3 years now, but I've been camming with Babestation for 5 months!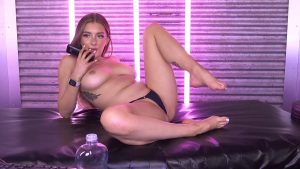 Babestation: How would you describe one of your cam shows in 5 words?
Ruby Mae: Super naughty titty bouncing fun
Babestation: How did you get started with BS Cams and what do you like about it compared to other cam sites?
Ruby Mae: I originally cammed with S66, but when the studio closed I took a little bit of time out. When I decided to return to camming I thought I'd give babestation a go! The site has some of the best viewers who are super interactive with my shows.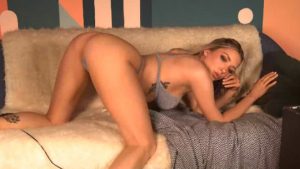 Babestation: What's the strangest request you've ever had on cam?
Ruby Mae: I've had my fair share of weird and wonderful requests… one that comes to mind is being asked to act out stabbing the caller, another is being asked to fart on cam. I only did one of these request, I'll let you guess which one.
Babestation:  What's your favourite type of show to perform on cam?
Ruby Mae: I love doing oil shows, stripping down naked and covering myself in plenty of oil.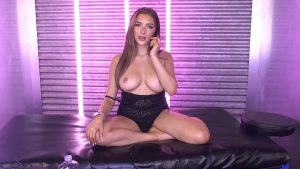 Babestation: What have you always wanted to try on a cam show but never had chance to do yet?
Ruby Mae: I want to try a spin the wheel show, maybe a themed one like naked yoga!
Babestation: What message would you like to send to your fans:
Ruby Mae: I'd just like to say a huge thank you to all my fans, the old ones who have continued to watch and support me from S66 cams, and the new ones I've gained since coming to Babestation. You make my shows enjoyable and always make me look forward to my next one <3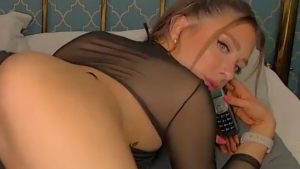 Sign up for the VIP members area to see more exclusive content of Ruby and thousands of the best British pornstars throughout babestation's history.  Check out our Babestation Shorts page for selfie clips of our babes, more and more added every day!
Keep an eye on the babestation schedule for all the latest updates and upcoming lineups for the coming weeks.