Babestation's Cosplay Extravaganza of 2014 was a groundbreaking event that set the bar high for cosplay enthusiasts and performers alike. The event featured some of the most talented cosplayers from around the world, showcasing their skills in front of a live audience. Jada Cameo, one of the biggest stars of Babestation girls, played a crucial role in making this event a success. In this blog, we will delve deeper into the concept behind Babestation's Cosplay Extravaganza and its significance in shaping future events.
We will also take a closer look at the highlights and performances that made the first-ever Babestation's Cosplay Extravaganza unique. If you're a fan of cosplay or just curious about what makes this event so special, keep reading to find out why it should be on your radar.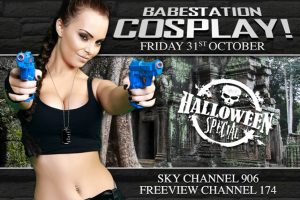 The Concept of Babestation Cosplay Extravaganza
Immerse yourself in a unique fusion of pop culture and adult entertainment at Babestation's unforgettable event. Witness stunning costumes, captivating performances, and unleash your inner geek for a night of fantasy and seduction.
Babestation Schedule Cosplay October 2014
Some names that you will recognise from this Friday night Halloween special, we do wish we could see Leigh Darby back on Babestation.
Boy oh boy are these babes gonna look good dressed up in cosplay!
The Star of the Show: Jada Cameo
Jada Cameo Babeshow legend, the mesmerizing star of Babestation's Cosplay Extravaganza. From cosplay enthusiast to leading lady, Jada's captivating performances and stunning Chun Li costumes leave audiences spellbound.
Jada Cameo Journey to Babestation's Cosplay Extravaganza
Embark on Jada Cameo's remarkable odyssey as she rises to prominence in the world of cosplay. Experience her trials, victories, and the characters that have captured fans' hearts. Witness the power of determination on full display.
Key Events at Babestation's Cosplay Extravaganza 2014
Explore the thrilling lineup of events that unfolded at Babestation's groundbreaking 2014 British Cosplay Extravaganza, from mesmerizing performances to stunning costume showcases like Jessica Rabbit. Relive the excitement and magic of this unforgettable night.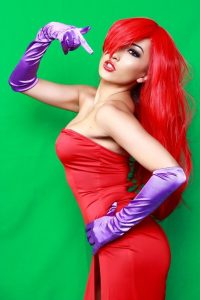 The Significance of the First Babestation's Halloween Cosplay night
The first-ever Babestation's Cosplay Extravaganza redefined adult entertainment, combining cosplay and immersive experiences. It set a new standard, pushing boundaries and leaving an unforgettable impact.
The Impact on Future Babestation TV Events
Inspiring the industry, paving the way for innovative events and pushing boundaries for future Babestation experiences.
Why should Babestation's Cosplay night be on your Radar?
Discover an extraordinary fusion of cosplay and adult entertainment at Babestation's October Cosplay Extravaganza. Immerse yourself in a world where fantasy becomes reality, witness captivating performances, and marvel at stunning costumes up close. Don't miss this groundbreaking event that promises unforgettable excitement and seduction.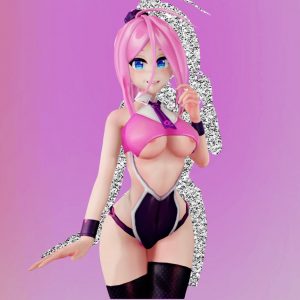 Sasha Nakamoto
This Halloween cosplay we launch the first anime Babestation Babe Sasha Nakamoto watch Sasha webcam on world cams <— here.
British Comic Con
Beth Bennett, along with two of her closest friends and fellow babeshow models, attended the London Comic Convention, also known as Comic Con, which is a hub for all things related to comic books, anime, and pop culture. During the event, Beth Bennett donned the costume of Marvel's Agent Carter, while her friends Yasmin Nicole and Kourt Thora opted for the unforgettable characters Velma from Scooby Doo and Negan from The Walking Dead respectively.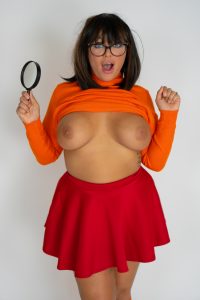 Conclusion
The First Babestation's Cosplay Extravaganza in 2014 was a groundbreaking event that brought together the worlds of cosplay and adult entertainment like never before. With the talented Jada Cameo at the helm, this event showcased the creativity, passion, and dedication of cosplayers from all over. The performances and highlights from the event were nothing short of spectacular, leaving a lasting impact on future Babestation events.
If you're a fan of both cosplay and adult entertainment, Babestation's Cosplay Extravaganza is an event you don't want to miss watch out for Jamie Knight , Priya, Amber Paige and Atlanta