Long-distance relationships can be tough. You miss your partner, and you crave their affection and companionship. You might also worry about your partner having sex with someone else.  If you go for long stretches of time without seeing each other. However with the right mindset, you can keep the spark alive in your relationship, even when you're miles apart. In this blog, we'll look at different ways to maintain a healthy long-distance relationship.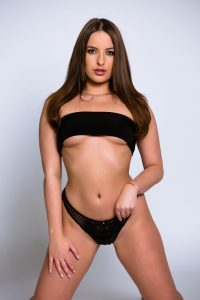 Understanding Long-Distance Relationships
Maintaining a long-distance relationship can be challenging, but it's important to understand the unique dynamics that come with it. Trust, communication, and effort are essential for any successful relationship, but they become even more important when distance is involved. It's important to establish boundaries and expectations with your partner, so neither of you feels neglected or insecure. Distance also offers opportunities for personal growth and independence, which can ultimately make the relationship stronger in the long run. Regular communication through phone calls, video chats, sexting and sexy video chats can help keep the spark alive and establish a deeper connection.
Ways to Keep the Spark Alive in a Long Distance Relationship
Maintaining a strong emotional connection is extremely important for keeping the spark alive in a long-distance relationship. One way to do this is by scheduling regular video dates, where you can enjoy meals together, play games or watch movies. Talking about your day with your partner can also help to bridge the distance, whether it's by sending pictures of what you're up to or just by having open and honest conversations about your day.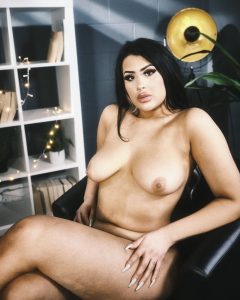 Communicate Regularly
Maintaining an open line of communication is so important in long-distance relationships. Consistent communication helps to alleviate any insecurities, ensures that both partners feel valued, and creates a sense of closeness despite the distance. Set aside dedicated times for video calls or adult phone chats to maintain a routine, and be transparent about your schedule and availability.
Schedule Video Dates 
By setting aside dedicated time to spend with your partner online, you can create a sense of consistency and intimacy that helps to bridge the physical distance between you. To make your virtual dates feel special and romantic, consider choosing activities that you both enjoy and try dressing up for the occasion. Put on sexy lingerie or a nude suit. You could watch a movie together, have a candlelit dinner via video chat, or play an online game.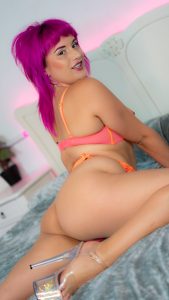 Share Your Daily Life with Each Other
Whether it's through video calls or social media, it's important to make an effort to involve your partner in the small details of your day. Show interest in their daily activities and share your own experiences as well. Even something as simple as sending a photo of what you're doing or eating can make a big difference in keeping the spark alive.
Make Use of Video Calls
In a long distance relationship, video calls can be a lifeline. Not only can you hear each other's voices, but you can also see each other's facial expressions and body language, which helps strengthen the emotional connection. Also, video calls offer the opportunity to share experiences in real-time, such as cooking a meal or watching a movie.
Surprise Each Other with Gifts and Packages
Surprising your partner with gifts and packages is a great way to show your love and keep the romance alive. Gifts don't have to be extravagant; they can be as simple as a thoughtful note or a favorite box of chocolates. Packages can include snacks, books, or other items that remind you of your partner. Sex guys make great gifts too. Imagine sending your partner sexy lingerie and a vibrator and she sends you a video of her using it.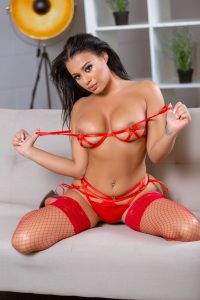 Play Games Together
Games together is a great way to keep the spark alive in a long-distance relationship. Not only does it provide an opportunity for shared experiences, but it also allows you to learn more about each other's personality and interests. Whether it's classic board games or gaming using a headset, there are plenty of options for multiplayer games that can be played from separate locations.
Watch Porn Together
Watching porn together can be a great way to maintain a sense of closeness. It can also strengthen the sexual bond between you. It's a good way to find out about your partner's kinks and fetishes and explore what turns you both on. It's an added bonus if you can both achieve mutual orgasms. Babestaton has a wide variety of free gallery pics as well as sex kamerki content and we have credit card phone sex lines open 24 featuring nightshow girls and Babestation daytime babes live on the babe channels and pervcam.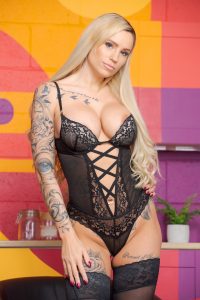 If you're keen to introduce a little added extra into your relationship you could try having a virtual threesome with a cam girl or live babeshow model. Obviously it's important to have a clear discussion on this matter beforehand. If you've both agreed it's something you would like to try, we recommend browsing the girl's individual profile pages on Babenation and find a cam girl who caters to couples. Many of the cam models love couples and will devote their attention to you and your partner equally.
Try sexting with a babeshow girl first to see if you gel before progressing to a spicy phone sex chat or C2C. Alternatively, check out the explicit videos in the VIP galleries. There are plenty of videos aimed at couples.