Phone sex is an intimate and exhilarating form of adult entertainment that allows people to explore their porn fantasies and engage in sexual conversations remotely. This article aims to delve into the realm of phone sex chat, specifically focusing on three popular genres: MILF phone sex, foot fetish phone sex and voyeur phone sex.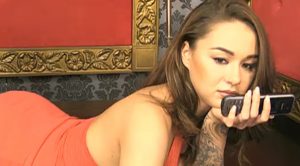 MILF Phone Sex 
MILF PS or mature phone sex caters to people with an attraction to mature women. This genre revolves around conversations with experienced and confident women who embrace their sexuality. The allure of MILF PS lies in the fantasy of engaging with an older, more experienced partner who can fulfill desires and provide guidance. It offers an opportunity for roleplay scenarios, exploring taboo themes, and indulging in power dynamics that revolve around the experienced older woman archetype. Older, experienced babeshow models such as Lynda Leigh and Lacey Louise are available to give you a glimpse of mature pussy and big tit porn action via Babestation Cams and Babestation TV. Plenty of 18+ teen guys love to call Babenation to experience the expertise an older woman can offer.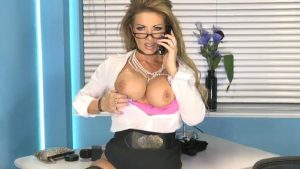 Foot Fetish  
Foot fetish PS centers around people who have a particular attraction to feet. This genre allows callers to engage in explicit conversations about feet, describing their desires, and exploring various foot-related fantasies. Callers can experience a heightened sense of arousal and satisfaction through conversations that involve foot worship, foot massages, or scenarios that cater to their specific foot fetish desires. Some people enjoy looking at the toes, soles or ankles while others enjoy tickling and foot spreading. This form of uk phone sex offers a unique avenue for people to explore and express their foot fetish in a safe and consensual manner. Most of the Babestation models offer foot fetish PS so call the babeshows today for the ultimate foot fetish experience. Alternatively, see who is online now on Babestation Cams.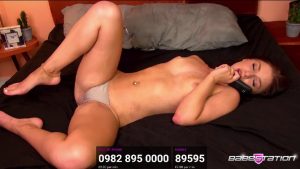 Voyeur Phone Sex 
Voyeur caters to those with an interest in voyeurism and exhibitionism. It involves engaging in explicit conversations with models who describe their intimate experiences, acts or scenarios, allowing the caller to immerse themselves in a voyeuristic role. The excitement lies in the auditory stimulation of listening to explicit details, creating vivid mental images that satisfy the caller's voyeuristic desires. This type of adult phone chat provides a discreet and consensual outlet for people who enjoy the thrill of voyeurism without physically being present. Another great option for voyeurs is pervcam, which allows the user to access the model's hidden camera to witness her stripping nude and displaying her shaved pussy.

To sum up…
Cheap phone sex on Babestation offers a wide range of genres and experiences, catering to various fantasies and desires. MILF, foot fetish, and voyeur represent just a few examples of the diverse offerings within this realm. If you're seeking lesbian phone sex or BBW phone sex, you can access anything you can imagine right here.