With all the struggling businesses clambering to stay afloat during all these lockdowns, there are still a few businesses and industries that have been thriving during these unprecedented times – The sex toy business being one of them.
Figures show that sales of sex toys have more than doubled over the course of the pandemic, as more people have been using their time indoors to enjoy a bit of 'alone time'. Customers have also been going for more kinky items as opposed to the generic dildo, Rampant rabbit or vibrating bullet, with sales of BDSM and high-tech sex equipment booming.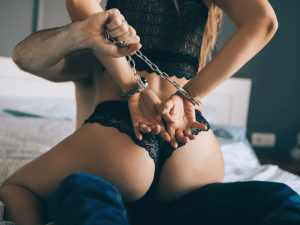 Sex doll sales have also risen as more people have been stuck at home and feeling lonely and horny. Research found that online sex toy sales in the UK doubled after the country first entered lockdown in April 2020 and according to data from Ann Summers, the surge doesn't look like it's going to be slowing down anytime soon.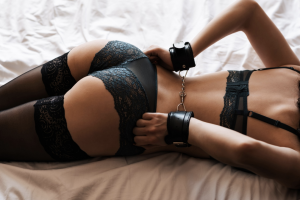 Ann Summers reportedly sold nine times more leather paddles at the end of November 2020 that it did in the same week in 2019. Sales of spreader bars, ball gags and nipple clamps have also skyrocketed. Here's what's an Ann Summers spokesperson had to say about the increase in kinky sex you sales:
The UK has become kinkier and more adventurous, with more people than ever spicing up their sex lives by trying out BDSM products and anal sex. 2020 has been a difficult year for many and it appears we've been using our extra time to escape reality and try out new things in the bedroom.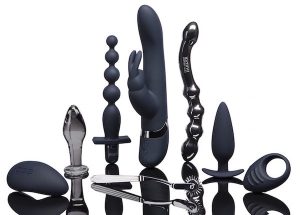 Ann Summers isn't the only lingerie and sex toy retailer to see a rise in kinkier sales as retailer Love The Sales also found that sales of their bondage sets had risen by 97% from 2019 to 2020, with basque and corset sets having risen by 101%. Here's what Love The Sales co-founder, Stuart McClure, had to say:
Couples isolating together have more time in each others company than they usually would with a 9-5 job. Partners are spending this time to reconnect and try new things. Lockdown is a perfect time to explore your likes and dislikes and we are certainly seeing this with the increasing demand for bedroom toys.

The Fifty Shades franchise certainly helped this by bringing these type of toys into the mainstream, removing out-dated stigmas behind buying toys for your partner in the bedroom.
At least there's one good thing that has come from this pandemic, I guess. More sex and kink is definitely what we need more of in our lives. Speaking of sex toys, our babes love using their Lush 2 Lovense toy on Pervcam and webcam and they especially enjoy it when you buzz it remotely. Give it a try!