Each week Babestation and it's plethora of the hottest UK pornstars, channel babes, webcam models and glamour girls give you a massive lineup of pervcam shows to watch, interact with and enjoy.  One thing that has proved to be invaluable in making these shows as entertaining and exciting as possible is the Pervcam Wheel.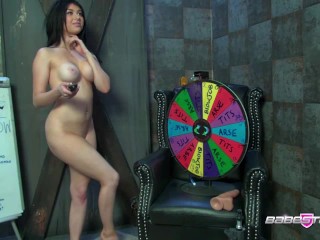 It's one of those endlessly versatile items that seems so simple and yet can be so effective when utilised in the right way.  Thanks to its wipable surface, each section of the Pervcam Wheel can change its uses and it's function to show anything you want it to from one show to another.  From a naughty challenge that the babe has to perform, to a different item of clothing she has to take off, or even a body part that she has to show you.  Every spin of the wheel offers an assortment of titillating possibilities limited only by the imaginations of the babe and the customer she is spinning it for.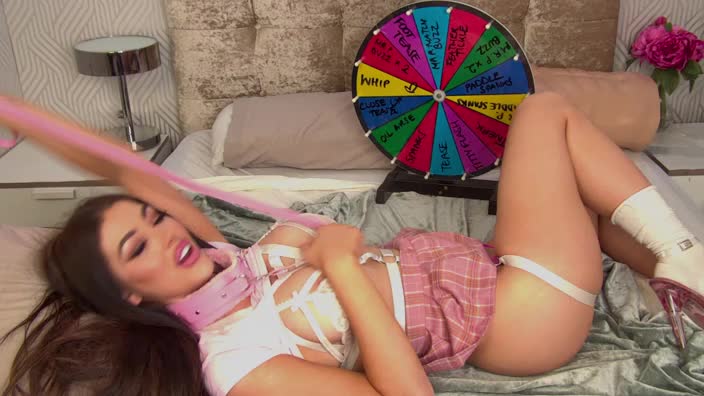 Delia Rose:  The Pervcam wheel always makes my shoes extra naughty because you never know what might happen next.  I'll spin it once and i might have to perform a sloppy blow-job on one of my dildos, then the next time i spin it i might have to put oil on my tits.  I love how random it can be.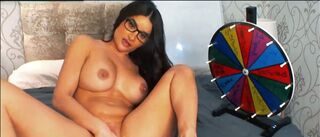 Preeti: Stripping my clothes off, getting more and more naked with every spin always turns me on and I have an idea for another game to play on one of my next pervcam shows where i put one Lovense toy in my pussy and one in my ass and i get you guys to spin the wheel and wherever it lands is where i get buzzed.  I can't wait to play!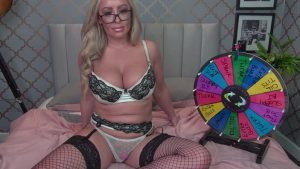 So next time you're looking to have the naughtiest or most unforgettable live sex cam show of your life, make sure you're credits are topped up and you join in with our sexy babes for a Pervcam Wheel show.  Who knows you might even get to the top of your favourite babe's Top Tipper Leaderboard.