After Babestation Cams was nominated for 'Best Cam Site' at the 12th annual YNOT Awards we decided to check out our competition and look at what unique qualities that each UK cams site has to offer. In this blog we will be focusing on Chaturbate, Stripchat, Jerkmate and of course, BSCams.
Chaturbate – One of the major companies in the Live Cams market is Chaturbate. Featured in the shows such as Family Guy, this site made the decision to add Bitcoin as a currency to buy tokens which even furthered its popularity. With men, women and couples appearing on the site, there is something for everyone who is looking for an intimate sexual experience. This site has other sister sites including Chaturbate British/UK, Chaturbate squirt, Chaturbate milf, Chaturbate BBW, Chaturbate trans.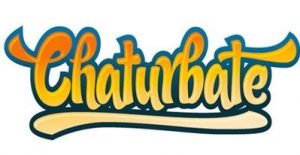 Chaturbate is free to use. You don't have to spend a penny to watch the shows, chat, or get naked but the girls do depend on large crowds and tipping, which together earn the models a pretty decent wedge. Of course you'll always get a few freeloaders trying to get a glimpse of pussy without having to part with any money but in most cases, users are quite happy to tip for a particularly good show. Purchasing credits allow you to go private, join in with group chats, or simply tip in open chats to see the girls fully nude!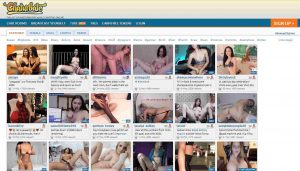 Traffic: Chaturbate receives nearly 380 million hits per month with users spending an average of 9 minutes on the site
Stripchat – StripChat is a site for XXX cam action and is enjoyed by a teen 18+ audience. You can watch live feeds from amateur models to professional porn stars all performing at different levels, from topless / nude tease to full on pussy play, anal and boy-girl action. In addition to watching the shows, the platform allows you to control the models climax using interactive toys. From the token menu, you can choose any toy and any action you'd like them to take. The membership status on StripChat is divided into four tiers, and usernames are colour-coded: grey, green and gold.

StripChat's usability is relatively easy to navigate and understand and gives users the option to check out live shows without having tokens in their accounts. They have different versions of the site under the same umbrella; Stripchat mature, Stripchat vr, Stripchat app, Stripchat global, Stripchat global, Stripchat India and Stripchat UK.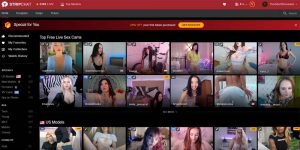 Traffic: Stripchat receives nearly 460 million hits per month with users spending an average of 3.5 minutes on the site
Jerkmate – According to Jerkmate, they are "the best UK cams site for phonesex and cam2cam with live UK cams girls around the world or near you." While the jury is still out on that statement, there is no denying that it is a hugely popular cam platform. Jerkmate's homepage states: "Forget about expensive dates and affairs that could end your marriage or relationship." Focusing on one's relationship is definitely an interesting way to reach new users. It certainly cements the idea of discretion and reliability, both things that are incredibly appealing to users.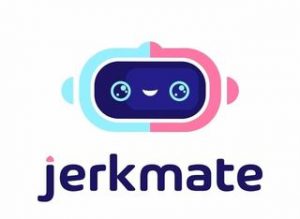 Some of the pros of the site according to a recent Jerkmate review is that the site is extremely easy to navigate as well as to create a free account. Sex chat is free (Jerkmate free) and the site accepts PayPal (great for users who don't want to hand over their credit card info). For users who want to use the cam-2-cam function, it's easy to buy credits to do so with hot models as you mutually masturbate. Cons according to one user: You need gold tokens to control the girls' toys and vibrators, some girls are chatting to multiple guys at one time and some users find it difficult to master the complex UI features.
Here's one Jerkmate review that was submitted to LA Weekly regarding his experience with Jerkmate:
"Jerkmate does give you sexual interaction with your choice of hundreds of women at any time of the night.  However it can take time and effort to find attractive girls who are actually masturbating on cam, and not just sitting around waiting for gold tokens."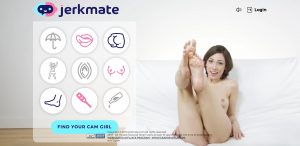 Pornstars have made a name for themselves on Jerkmate (Jerkmate porn stars) and continue to work solely on Jerkmate Live UK Cams as well as promote their Onlyfans.
Traffic: Jerkmate receives nearly 75 million hits per month with users spending an average of 30 seconds on the site
Babestation Cams – Babestation live cams is one of the easiest platforms to navigate according to users. To chat to the babes you simply need to create an account. Simply click the Create Free Account button then enter your email address and choose a username and password. After you've verified your email address you'll be free to browse the site and chat with one of the hundreds of babes on the site. Once you've found the girl you want to chat to you simply click on her picture. This will take you to her main profile, where you will be offered to have a Group Chat or a Private chat. You can also choose to activate cam2cam, Babestation Pervcam or Babestation world cams (where all our international babes can be found).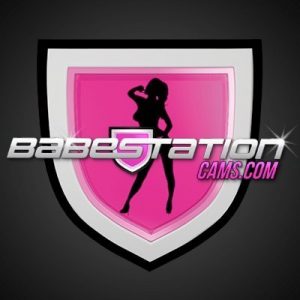 The women on Babestation Cams are an eclectic mix of smoking hot MILFs, teen 18+, curvy, big boobs, BBW or petite. They can cater to all kinds of kinks and fetishes depending on who you choose to cam with and all models have their own specialties. Some enjoys BDSM, bondage, lesbian girl girl action, pussy play and anal whilst others like to participate in hardcore boy-girl action and deepthroat dildo fun.