This week's list of babestation VIP content updates is full of solo pussy play pics and videos, stripteases, domination role-play girl on girl lesbian sex and much more featuring the babeshows girls and the best British pornstars you only normally get to have phonesex with on the babe channels, here for you, fully naked and open legged.
22nd August 2022 – Chantel Lane – Strap-On MILF Video & Busty Teacher Pics
Yesterday, when this pic and video combo dropped you got two versions of Chantel in one day.  The first, the domination mistress with the tight leather outfit and the strap-on, ready to deliver some punishment.  The second, the horny teacher, looking to teach you a lesson.  Pick how hardcore you want to go and Studio 66 TV babe Chantel has the content for you!
23rd August 2022 – Sabrina Jade – Nude Strip In Heels Video & Nude Strip Pics
Award winning stripper, Sabrina knows how to bend her body into the sexiest positions when she's on the babeshows and she does it in this double bill of pics and video from the same shoot.
24th August 2022 – Cici Anders – Anal Bead Video
How many can she fit up there?  There's only one way to find out! Join the Babestation VIP members and watch a show that you could only normally see on babeshows like sexstation or rampant tv as Cici pops them in and slowly pulls them out again.
26th August 2022 – April Jones – Busty Blonde Wank Video & Sexy Blue Lingerie Pics & BSX HARDCORE Girl/Girl with Lucia and Lacey Lorenzo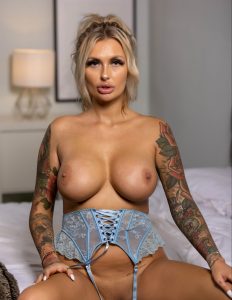 How about a fully naked pussy rubbing wank-a-thon from April Jones to brighten up your Friday?  How about a sexy collection of blue lingerie striptease pics to go along with it!? All available in a few days time! And not only that but a hardcore lesbian sex scene featuring British porn star Lucia Love and the lovely Lacey Lorenzo!
27th August 2022 – Chelsea Blonde – Welcome Chelsea Naked Solo Video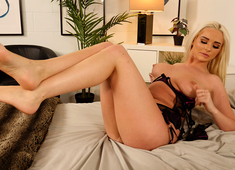 Chelsea Blonde is new to Babestation so get your hands on this fresh new babeshows babe and her first ever open leg content.  All available to Babestation VIP members.
Get involved with any of these babes on a sexy pervcam session.  Register for free on babecall and have fun!